Conventional wisdom is that youth flag football is safer than youth tackle football, but UI researchers found that may not be the case.
Andrew Peterson, a specialist with UI Sports Medicine, received a 2016 pilot grant from the UI IPRC to study injury rates in local youth football leagues.  Sports-related injuries are the leading cause of injury among children and adolescents.
"It turned out that the flag players had higher rates of injuries [than tackle players] and that the differences in concussion and other serious injuries were really no different," he said.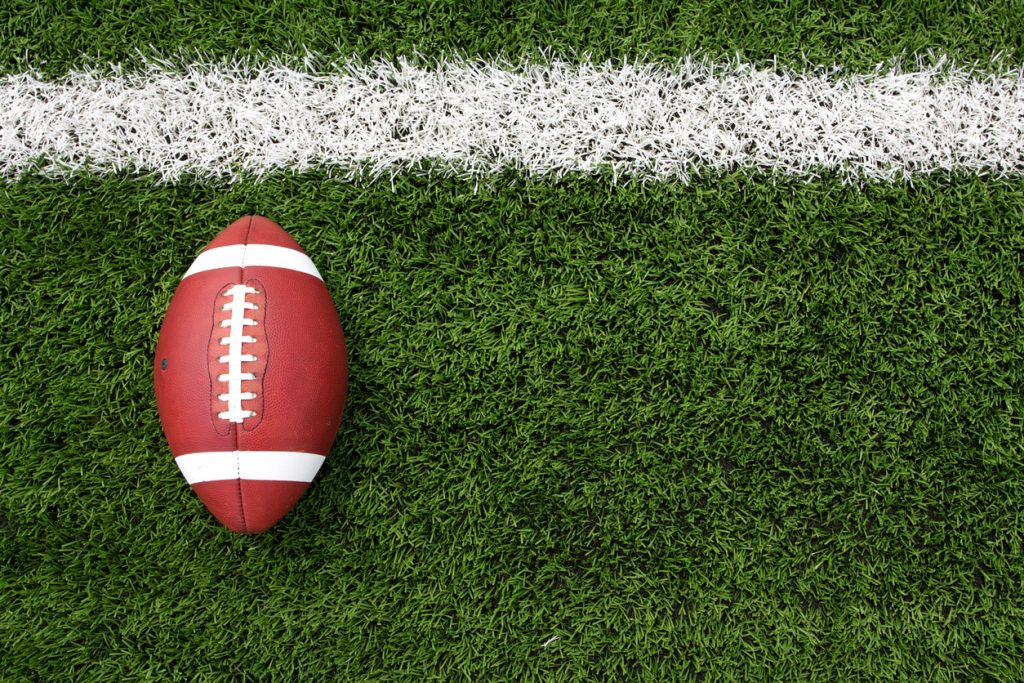 Peterson and his colleagues saw that the injury rates in youth football were poorly described and the previous studies were either very small or suffered from potential funding bias.
About 15% of the players they studied participated in flag leagues and the rest played tackle football. This allowed his research team to make direct comparisons between the groups.  The researchers looked at injuries, severe injuries and concussions in players of three large football leagues, totaling almost 3,800 participants in 2nd– 7th grades.
Peterson said he thought he would see much lower rates of concussion and serious injuries in the flag leagues, and would find the more minor injuries to be similar between the leagues.
"I did not expect [the results], but wasn't exactly surprised," said Peterson.  "The conventional wisdom for these types of things — especially when there is minimal data to inform the conversation — is often wrong.  That's why it is important to study things that might seem obvious."
Still, Peterson said there are not meaningful differences in injury rates between the two types of football, and their injury rates are reasonably low.  In the U.S., around 2.8 million children ages 7-14 participate in youth football.
"In my opinion, the benefits of organized sports, including more 'dangerous' sports like football clearly outweigh the risks," he said.
The study also found that concussions are more likely to occur at games than at practice and players in 6th or 7th grades are more likely to suffer a concussion than younger players.
"This goes along with what we see at higher levels.  As the players get bigger, stronger and faster, the game becomes more violent," Peterson said.
Peterson's study was published earlier this year in the Orthopaedic Journal of Sports Medicine.
See more examples here of past UI IPRC pilot projects.
Published 7/2017