Curriculum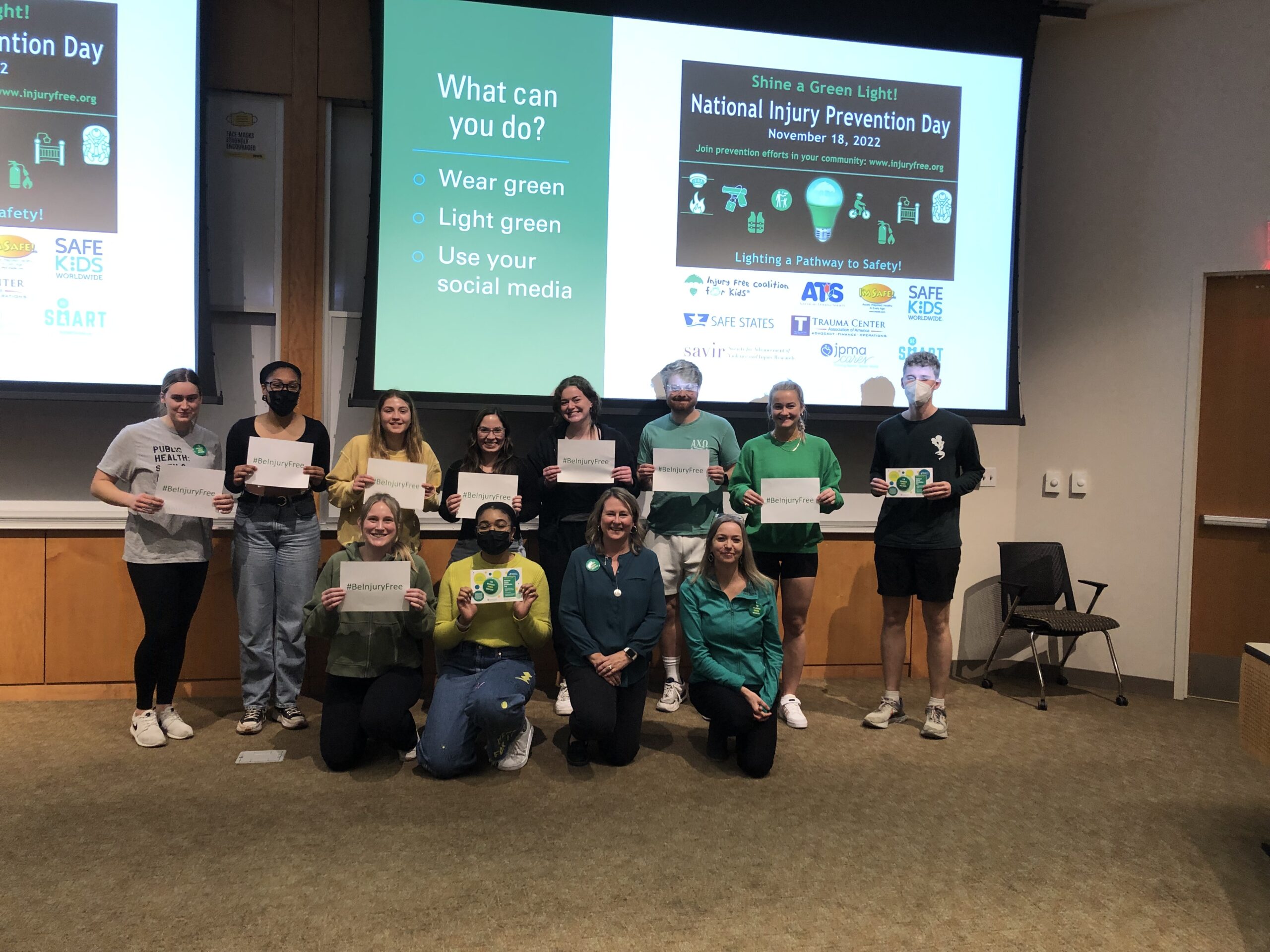 The UI IPRC offers a number of courses focused on injury prevention to graduate and undergraduate students from all over the UI campus. We also strive to incorporate concepts of injury and violence prevention in many courses throughout the university.
Students may study at the UI College of Public Health, which offers both Master's (MPH, MS) and doctoral (PhD) degrees. In the College of Public Health, UI IPRC students are from the Departments of Occupational and Environmental Health, Epidemiology and Community and Behavioral Health. However, the interdisciplinary nature of the injury and violence prevention field and the scope of UI IPRC research draw students from the Colleges of Medicine, Nursing, Dentistry, Engineering, and Liberal Arts and Sciences.
In 2016, the UI College of Public Health launched an undergraduate degree program in Public Health.
The UI offers an undergraduate Certificate in Resilience and Trauma-Informed Perspectives.
Click on the primary courses offered by UI IPRC faculty below to see descriptions and syllabi.
Injury and Violence Prevention (OEH/EPID:4510)
This course introduces students to the theory, research and practice of injury control. Students learn to understand and apply concepts of injury control and prevention, access and interpret web-based and public-access injury databases, identify and prioritize injury problems, quantify and prioritize risk factors in communities and high-risk populations, identify strategies to prevent injuries, and understand the implementation and evaluation of effective injury prevention control measures. Syllabus
Students participate in a student-led journal club, prepare policy briefs, participate in a policy debate, develop a database management system, and learn to code injury data.  Offered annually in the fall semester.
Injury Epidemiology (OEH:6520/EPID:6510)
This course teaches students to apply and critically review epidemiologic methods in injury research. Topics include research design, injury theory, data sources and surveillance, sources of bias, Directed Acyclic Graphs and causal inference, effect measure modification, Geographic Information Systems, conceptual frameworks and theory, power analysis and practical statistical applications. Syllabus
Students learn how to prepare an NIH grant proposal, navigate the NIH website, and learn proposal scoring criteria and how to prepare a peer review critique. Students prepare an NIH R01-level proposal and participate in a mock peer review panel with invited departmental faculty.  Offered in spring semester, odd years.
Make a Difference: Public Health Policy and Advocacy (CPH: 4210)
This course will teach students about public health policy with the goal of preparing them to be actively involved in the policy process. The course is intended for undergraduate students studying public health and related fields. Syllabus
Students develop advocacy skills, participate in the advocacy process and create basic designs for evaluation of the process, impact and outcomes of policy approaches.
Global Road Safety (OEH/GHS:4530/CPH:4220)
This course introduces students to road safety problems, data sources, research methods used in the field and how intervention and prevention programs are developed and evaluated utilizing lecture-based and hands-on approaches. Syllabus
Students learn in an inquiry-based interactive format in a technologically-advanced TILE classroom. Laptops and white boards are used to conduct activities and research in real-time. Students are able to apply the skills learned throughout the semester to a focus country of their choosing, as well as learn about road safety in a global context. Offered annually in the spring semester.
Family Violence (SSW:3796:0001)
This course introduces a broad range of family violence topics and addresses prevention, policy, and system response.
See the video promo for our Global Road Safety course.
Read the flyer about our Spring 2019 Global Road Safety course.
Global Road Safety_ OEH 4530_ Spring 2019 Flyer