Summer is here and families across the U.S. have headed outdoors more for exercise, play and recreation amidst a global pandemic.
Being active outdoors is good for physical and mental health and child development but must be done safely. Just as social distancing and wearing face masks are critical to reducing the spread of COVID-19, so too are wearing helmets and life jackets to prevent traumatic child injuries.
Lisa Roth, Deputy Director at the University of Iowa Injury Prevention Research Center (UI IPRC), said injuries may be further from the minds of parents and caregivers who may be more distracted from financial worries or juggling work and caretaking due to cancelled summer programming for children during the pandemic.
"Families need to be aware of the dangers for children in their backyards and neighborhoods, around water, and on the sidewalks, fields and roads," she said. "Traumatic injuries to young children and teens are preventable."
Here are safety tips for some of the season's hazards.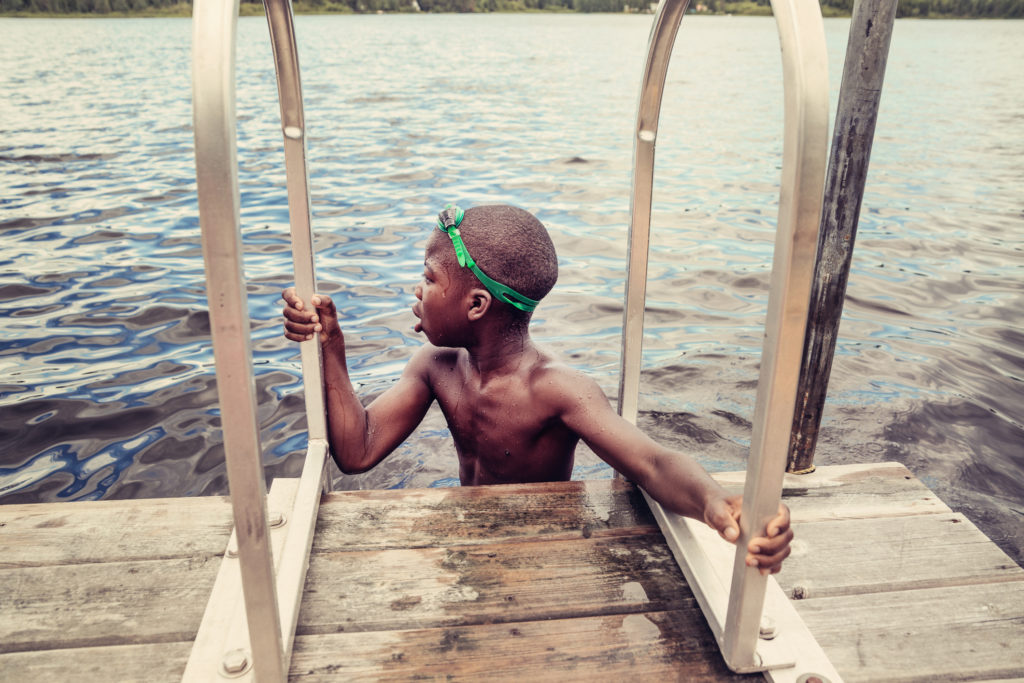 Pools & natural water
Last month the American Academy of Pediatrics warned that children have a greater risk of drowning during the pandemic at home with caregivers who may be distracted by work and other responsibilities.
Drowning is the leading cause of death for children ages 1 to 4 years and the second leading cause of injury death in children ages 5 to 9 years. Learning how to swim and proper supervision are crucial. Drowning can happen quickly and silently, and children can drown even though they are surrounded by people.
Roth said, "Adults can be easily distracted by their cell phones or talking with someone, but supervision is one of the key safety measures to prevent children from drowning."
As children get older, they are more likely to drown in open waters such as lakes, rivers and oceans where there is limited visibility, sudden drop-offs, and dangerous currents.
"With swimming pools closed during the pandemic, families will likely be visiting bodies of water that they are unfamiliar with or where there are no lifeguards present," Roth said.
Families should use U.S. Coast Guard-approved life jackets when boating and participating in water activities. Weak swimmers and children who cannot swim should use life jackets in or near water.
Infographic from Safe Kids Worldwide: Spotlight on Open Water
ATVs
Pam Hoogerwerf, who directs the Injury Prevention and Community Outreach Program at the UI Stead Family Children's Hospital, teaches ATV safety to children throughout Iowa where over 200 ATV crashes occur each year. She said while ATVs can be enjoyable and useful, they can become dangerous very quickly.
"Families tend to buy one machine as a one-size-fits all and that is one of the more important dangers," she said. "As you move up in engine size, it adds significant speed and weight, which is very concerning when a child is too small to be on it."
Hoogerwerf said ATVs are not designed for use on public roads although some Iowa counties allow this. UI research shows riding ATVs on paved and unpaved public roadways is more dangerous than riding off-road.
Bicycles
Every year nearly 400,000 children are treated in U.S. emergency departments for bicycle-related injuries.
UI IPRC's Cara Hamann, Clinical Assistant Professor at the UI College of Public Health, studies bicycle safety and youth bicycle education programs. She said families should ensure their bicycles are in good working order by checking at least the ABCs—air (in tires), brakes, and chain before setting out on a ride. Also, everyone should become familiar with the rules of the road and the laws as they relate to bicyclists for their area.
"Bicycling is a great activity for families. Plan your route before you leave home and try to choose roads and bike trails that have low traffic for both road safety and health by maintaining social distancing," Hamann said.
Also, Hamann said, it is important for riders to make sure their helmets fit properly (e.g., low and level on forehead, one or two finger widths above eyebrow, and straps snug around ears and chin).
Bicycle safety tips for parents and kids from the National Highway Traffic Safety Administration
Lawn mowers
Each year around 8,500 children 18 years old and younger are treated in emergency departments for lawn mower-related injuries. In younger children injuries occur when they try to touch the lawn mower while someone is mowing or before the mower has cooled down after use.
Children can be run over by ride-on mowers, causing life-threatening injuries. This happened to 3-year-old Tate when his father backed up his lawn mower without seeing or hearing his son who had arrived home with his family.
Young Tate survived and now his family advocates for lawn mower safety. Children should always be kept inside while mowing and never ride as a passenger on a lawn mower.
More lawn mower safety tips from the UI Stead Family Children's Hospital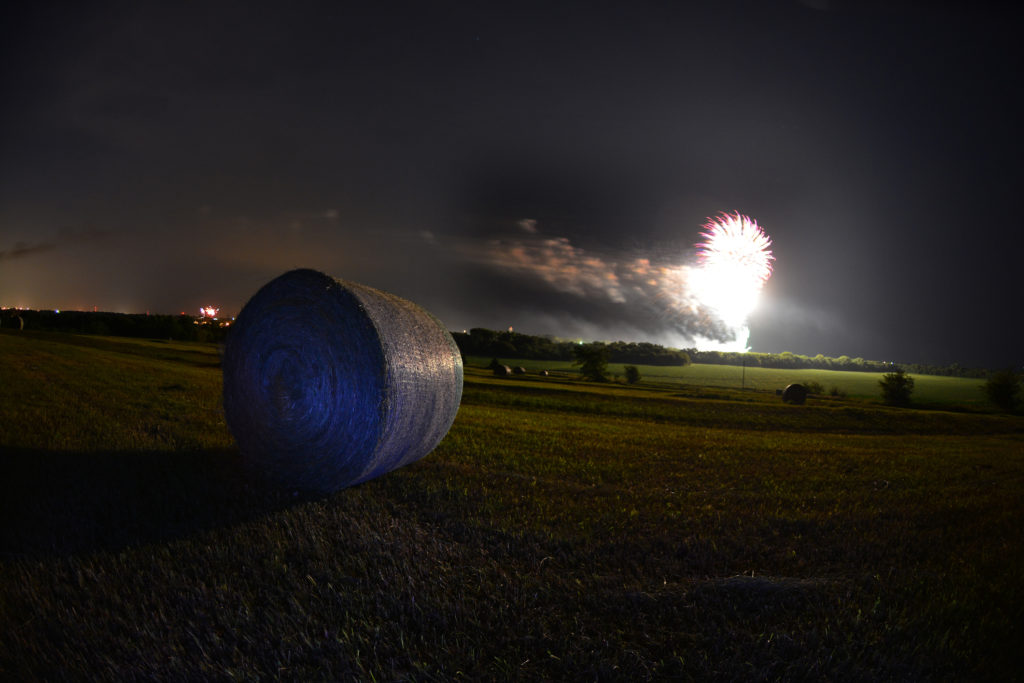 Fireworks
It is best to leave fireworks to the professionals and attend a public display. However, this summer more families may be celebrating the 4th of July at home due to the pandemic. Fireworks are not safe for children and they can cause serious burns and ignite fires.
Legal fireworks should only be used away from people, houses, and flammable material, and should never be used while impaired with drugs or alcohol.  Other fireworks safety measures from the National Safety Council can be found here.
A 2017 study by the University of Iowa Hospitals and Clinics and the UI IPRC found that after the sale of fireworks were legalized in Iowa, as many as 38% of patients with fireworks injuries were under 18 years old compared to 12% during the three years prior to legalization.
Links to other safety tips
Published 6/11/2020