In a Sesame Street video for parents and caregivers, Big Bird thanks Alan for a hug ("You give the best hugs") before moving off the screen. Alan then tells the audience that when children experience trauma, they can have big feelings that can seem overwhelming at times. "You can lend an ear to listen, a shoulder to cry on, or even offer words of hope."
Central Iowa is one of 13 communities nationwide partnering with Sesame Workshop's Sesame Street in Communities initiative to provide messages, tools, and furry fun to promote young children's social-emotional well-being and help families cope with traumatic experiences. Iowa ACEs 360 coordinates the Iowa Alliance for Healthy Kids, a group of organizations partnering with Sesame Street in Communities. The Iowa Alliance has trained over 1,000 providers in health care, early care & education, and child welfare to use Sesame Street in Communities resources in their work with parents and young children.
The UI Injury Prevention Research Center (UI IPRC) connected with Lisa Cushatt, Executive Director of Iowa ACEs 360 and Sarah Welch, who leads Iowa ACEs 360's communication efforts and the Sesame Street in Communities work in Iowa, to talk about the ground-breaking research on childhood trauma and what the coalition is doing to help Iowan families heal.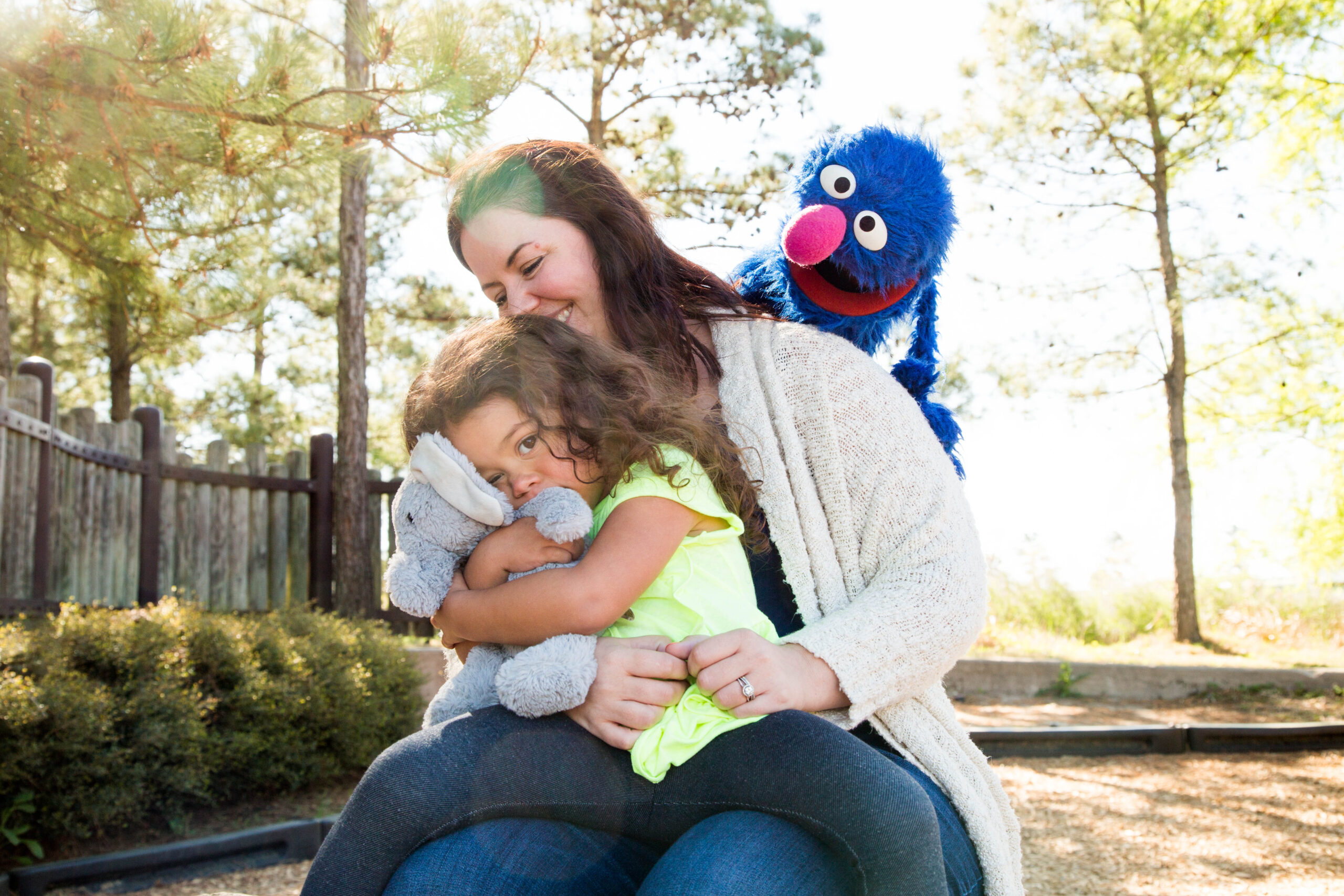 Why is asking what happened to a child (who is misbehaving/acting out/depressed) more important than asking what is wrong with the child?
(Lisa)  More than two decades ago, the Adverse Childhood Experiences (ACEs) Study led to a new understanding of the behaviors and health conditions many providers see with the children and adults they work with. In particular, the study revealed trauma's ripple effect—the more trauma individuals experienced as children, the more likely they are to suffer from depression, smoke, have heart disease, miss days at work due to poor health, or face many other challenges throughout their lifetime.
The science behind the ACE Study shows that experiences—like emotional neglect, sexual abuse, or substance abuse in the home—can create a severe level of stress for a child, especially in the absence of supportive caregiver relationships. This stress can alter a child's brain architecture and physical systems and, over time, can impact the child's behavior and health.
Preventing and mitigating the impact of ACEs would greatly reduce many challenges in our society. However, we also must remember that not everyone who has experienced trauma will have poor outcomes and that not all challenging health, mental health, and behavior issues stem from trauma. The ACEs Study helps us consider what trauma experienced as a child may be driving the individual's current behavior or situation — but we don't need to know the specific traumatic event to respond.
We need to respond to all people with empathy and work together to create environments to thrive. We know that when children grow up with nurturing relationships, safe and equitable environments, and supportive communities, they have better outcomes even if they experience trauma.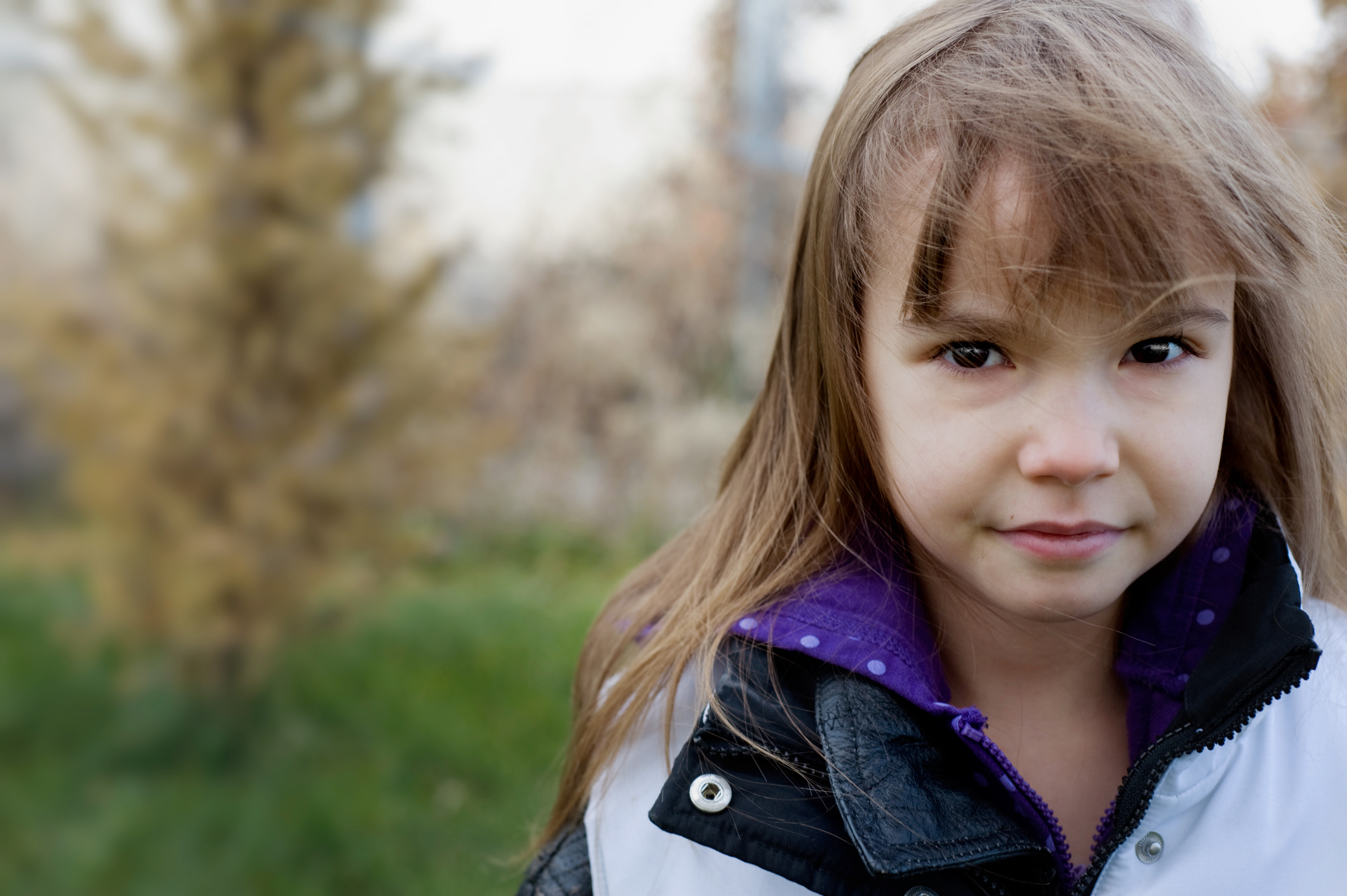 How has ACEs training transformed the way services are delivered in our state? 
(Lisa) Training has been a critical way to raise awareness of the ACE Study and to support professionals and local and state leaders in understanding why they may see certain behaviors or health challenges, how significant stress can disrupt healthy development, and opportunities to respond. From 2017-2019, Iowa ACEs 360 trained more than 24,000 Iowans, including many educators, health care providers, social workers, and family support providers. We expect those numbers to continue to grow as we develop self-guided online courses to access and work with community partners across the state.
Training is an important first step in understanding the science and making sure everyone working together has a base-level knowledge. We then support organizations and individuals in identifying specific actions they can take to build supportive relationships and environments that can help individuals heal from trauma and prevent trauma from occurring. Many examples of what this looks like in action can be found in our 2020 Iowa ACEs Report.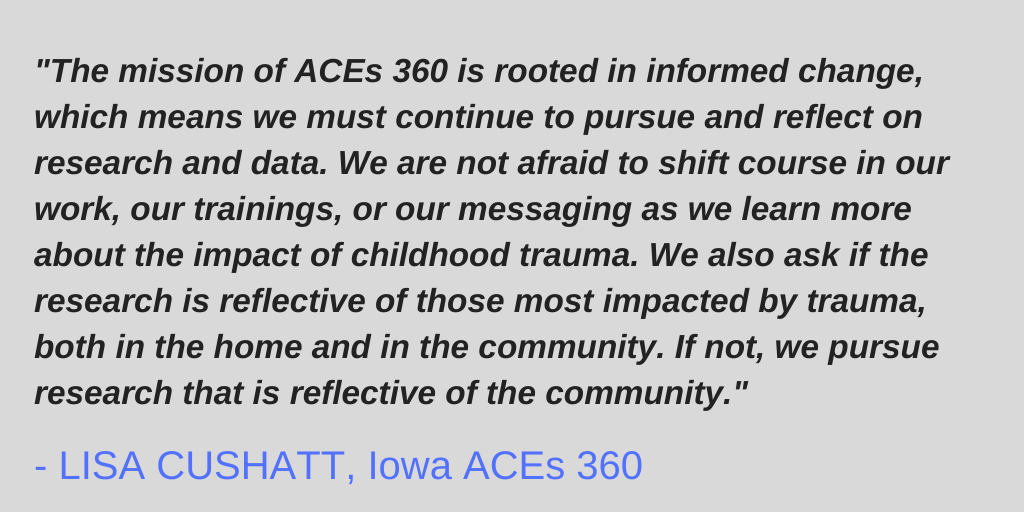 What is ACEs 360 doing as it looks to the future and what challenges lie ahead?
(Lisa) When we first shared the ACE Study findings widely, we created the wrong kind of narrative that has led to public stigma around those who have had ACEs and blame on parents for what their children have experienced. We failed to effectively communicate how our policies, systems, and practices can cause the trauma children face and how Black, Indigenous, People of Color and those with low incomes are often most impacted. We are now working to educate our network and local and state leaders on the historical and social contexts that can lead to trauma and how we need to create the conditions for collective healing to occur.
Healing-Centered Engagement, a term coined by Dr. Shawn Ginwright, describes an approach to healing and well-being for young people of color and their adult allies. Our staff is becoming certified in this approach and supporting others in moving beyond trauma-informed care to focus on healing as a holistic and collective experience created with empathy, honoring culture, and encouraging young people to dream and advocate for change.
This approach also recognizes the healing process professionals serving individuals with trauma need to go through.  This is why we also promote training for supervisors and organizational leaders on how to support staff with the trauma they have experienced or are experiencing through their work.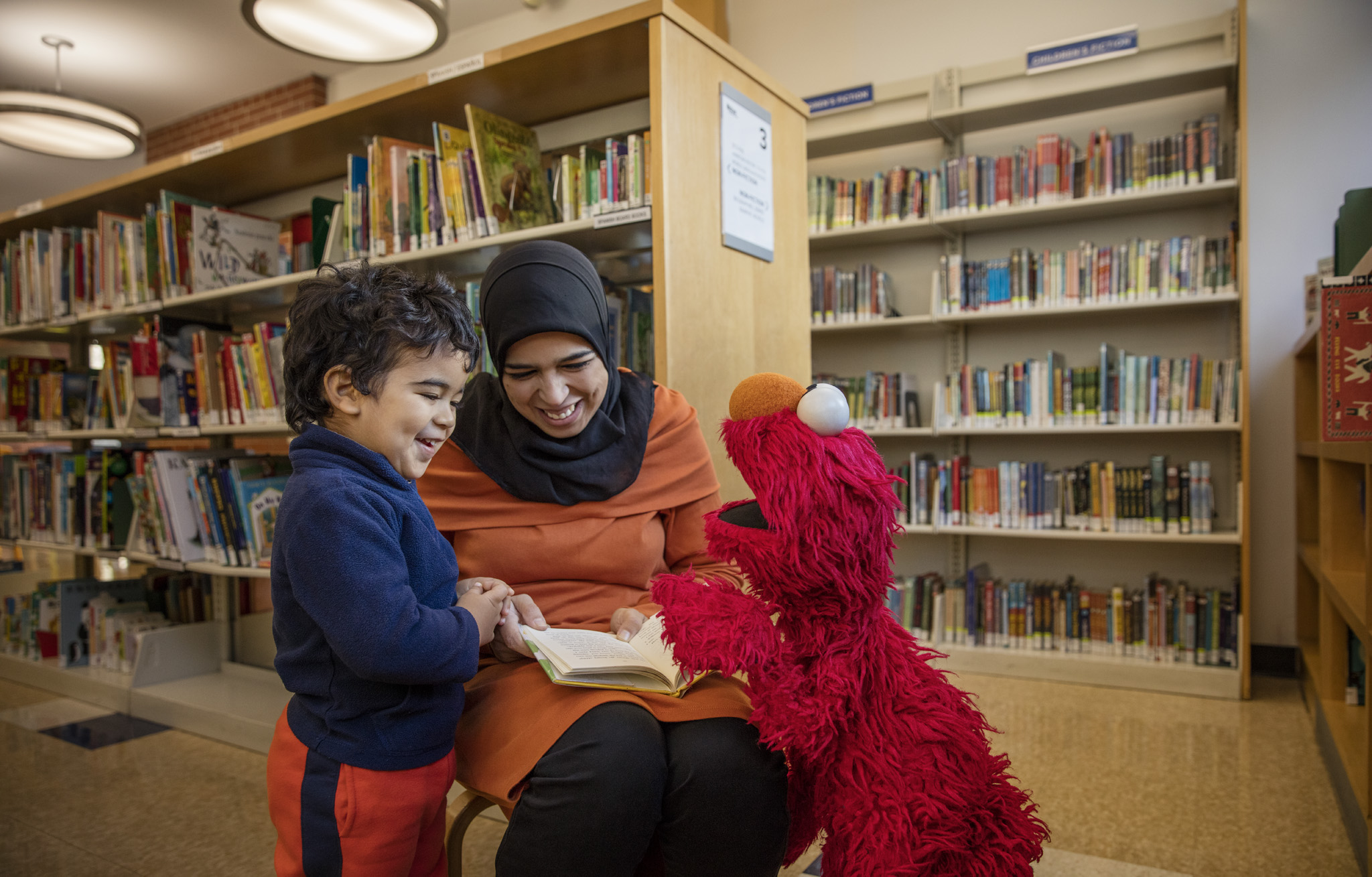 How is ACEs 360 partnering with Sesame Street?
(Sarah) Iowa ACEs 360 coordinates the Iowa Alliance for Healthy Kids, which brings together many partners focused on improving the social-emotional well-being of young kids. Our partnership with Sesame Street in Communities has allowed us to offer trainings on topics, such as resilience and exploring emotions, and provide books, activities handouts, and other resources resources to support adults in building skills with young kids, including those with ACEs.
Also, we are elevating with local and state leaders the importance of social-emotional well-being to Iowans' mental health, education and future prosperity and sharing supportive messages with caregivers to help them with their important role.
How is this partnership unique?
(Sarah) We are one of just 13 regions nationwide that is partnering with Sesame Street in Communities in this intensive way, where Sesame Workshop provides branded materials, training, and implementation support customized to meet our community's goals. We are the first community to test a regional model where, instead of focusing on a small geographical area, we are distributing training and resources throughout networks and systems in our state so that we reach families where they are in all settings. These settings include childcare centers, health care clinics, summer meal meet-up sites, and public libraries.
We also are the among the first to test out Sesame Workshop's Abby's Ambassadors program, where local partners are trained to deliver presentations on Sesame Street in Communities topics.
How do Sesame Street in Communities interventions help children and families?
(Sarah) This project began at the same time families were experiencing tremendous stress, isolation, and uncertainty with the pandemic. Sesame Street, with their furry characters and supportive messages, has a unique way of inviting children and adults into conversations on tough topics, like traumatic experiences, racism, or challenging behaviors.
The free Sesame Street in Communities resources—videos, articles, games, printable activities, books, and more—give children and adults tangible ways to understand key ideas about children's development and to build skills together to cope and thrive. Just seeing characters, like Elmo and Big Bird, makes children and adults smile.
What is something you are proud of about the work of ACEs 360 and its partners?
(Lisa) We are proud of the way many, many Iowans have come together after learning about ACEs to implement intentional and collaborative strategies. Our role is to provide research, tools, and a network that can empower professionals and leaders to take informed actions to respond to ACEs, but so much of the work is driven by those who recognize we need to do things differently to support children and families in our systems more effectively.
Too often in health and human services we stay static.  We are really proud of the way we continue to learn and evolve.
Published July 12, 2021
Find the Sesame Street in Communities resources here.
Read about the UI IPRC's  ACEs research and how the center helped bring researchers and practitioners together around ACEs in Iowa.