The use of seat belts and car safety seats is one of the reasons motor vehicle safety is one of the top public health achievements of the 20th century according to the CDC. In Iowa, child restraint use has more than doubled over the last 30 years.
Although today most Iowans understand the importance of restraining their children in motor vehicles, there is still some work to do. In Iowa, nearly one in ten children from birth to five years old are not properly restrained in a vehicle.
Iowa has 30 years of child passenger safety data to look back on thanks to the annual Child Passenger Safety Study funded by the Governor's Traffic Safety Bureau (GTSB) within the Iowa Department of Public Safety.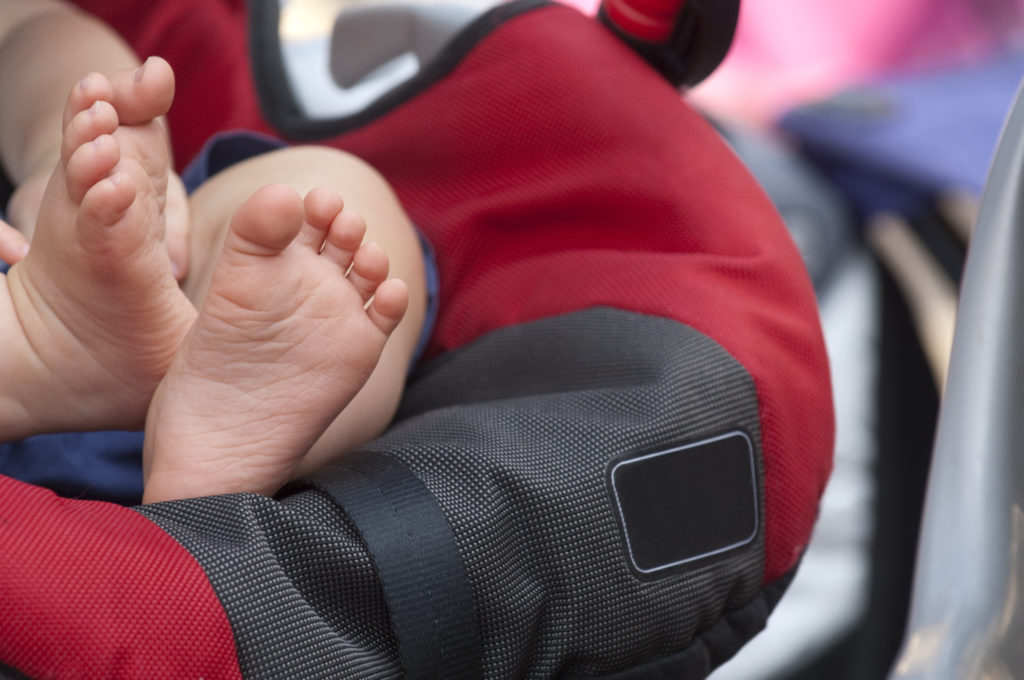 The UI Injury Prevention Research Center (UI IPRC) has conducted this survey since 1996. Every summer, a team from the UI IPRC observes Iowans in cars and conducts surveys at gas stations and other community destinations across the state.
See the 2019 UI IPRC infographic:  Are Iowan Children Buckled Up?
Over the years, the Child Passenger Safety Survey has consistently shown that child passengers are less likely to be restrained when traveling with unbelted drivers, teenage drivers, in rural areas, and in pick-up trucks.
Patrick Hoye, Bureau Chief of the Governor's Traffic Safety Bureau, said motor vehicle crashes continue to be the leading cause of unintentional death among children and the annual Iowa survey assists the Bureau in creating strategies to reduce these deaths.
"It has been an invaluable tool for the Governor's Traffic Safety Bureau," he said.  "The survey results impact where we purchase media buys, encourage law enforcement outreach, plan training events and seek legislative changes."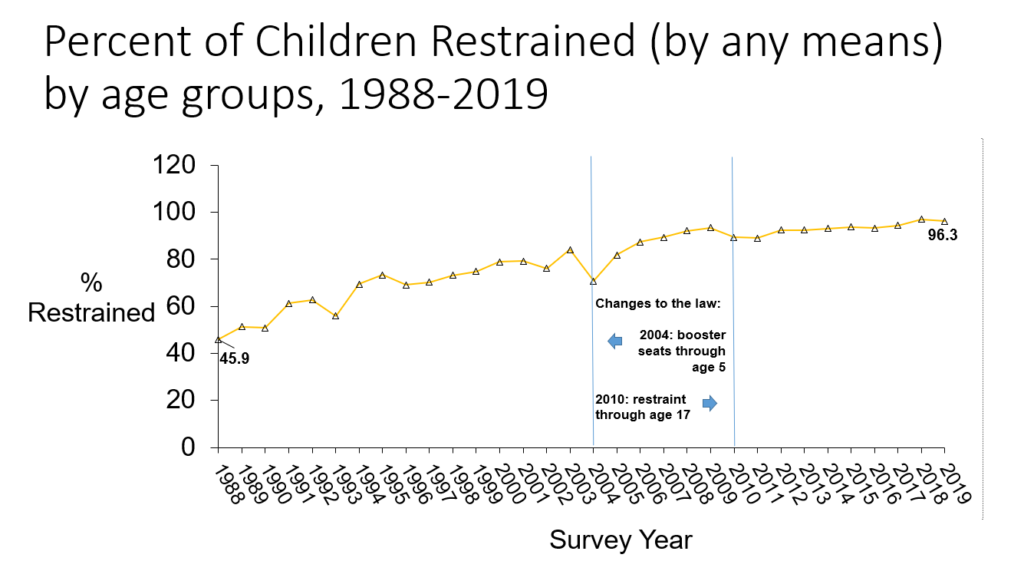 In 2004 and 2009, the Iowa Legislature revised the requirements of the state's child passenger safety law around booster seats and increasing the age requirements for seat belt use in the back seat.
Improvements in Iowa law included that 1) Children younger than a year and weighing less than 20 pounds must be secured in a rear-facing child safety car seat; 2) Children younger than age six have to be secured in a child safety or booster seat; and 3) Children ages 6-17 must ride in a booster seat or be secured by a seat belt.
Previous Iowa law required children under age 11 to ride with a seat belt in the back seat of the car and did not specify rear-facing for infants or booster seats for children ages two to five.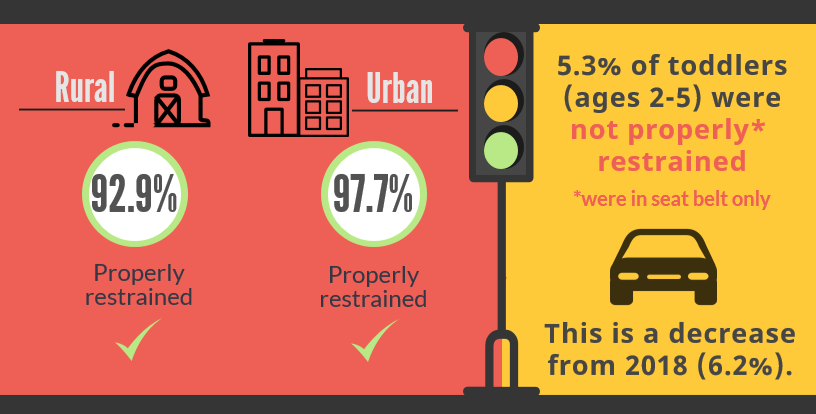 Published September 18, 2019