Last September, the University of Iowa Injury Prevention Research Center (UI IPRC) gathered over 30 stakeholders from over a dozen fields across Iowa to discuss actions to reduce drug overdoses in the state.
The stakeholders identified priorities to address overdoses and then voted on their top ones through an online survey.  Their top five recommendations are highlighted in a new report, Policy and Program Recommendations to Reduce Overdose Deaths in Rural Iowa, published on the UI IPRC website.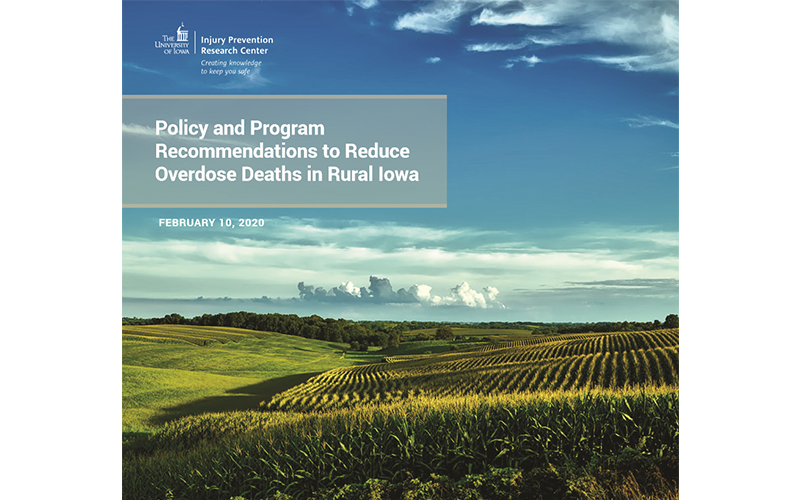 Stakeholders identified the need to:
Develop treatment and recovery programs that take a holistic approach by providing housing resources, counseling services, and job placement or retention programs (rather than focusing on medication-assisted treatment alone).
Develop timely communication networks between pharmacists, law enforcement officials, employers, and other stakeholders. The epidemic is multifaceted and requires collaborative efforts from community members.
Consider polysubstance drug use in surveillance, prevention and treatment efforts. Polysubstance drug use (using more than one drug at once) is being described as the next wave of the opioid epidemic in the U.S.
Provide funding for naloxone access and distribution. Naloxone is a life-saving drug for people who have overdosed on opioids, but it is expensive and not widely available.
Combat stigma around substance use disorder. People with substance use disorders are often stigmatized by language that describes them, and medical providers are often reluctant to offer services.
Read the op-ed co-authored by Carri Casteel, Associate Director of the UI IPRC: Engaged communities can help stop the opioid epidemic
Those participating in the stakeholder meeting represented public health, emergency medicine, law enforcement, insurance agencies, the lived experience, pharmacy, harm reduction, farming groups, legislative staff, psychiatry, nursing, treatment, poison control, emergency medical service, and more.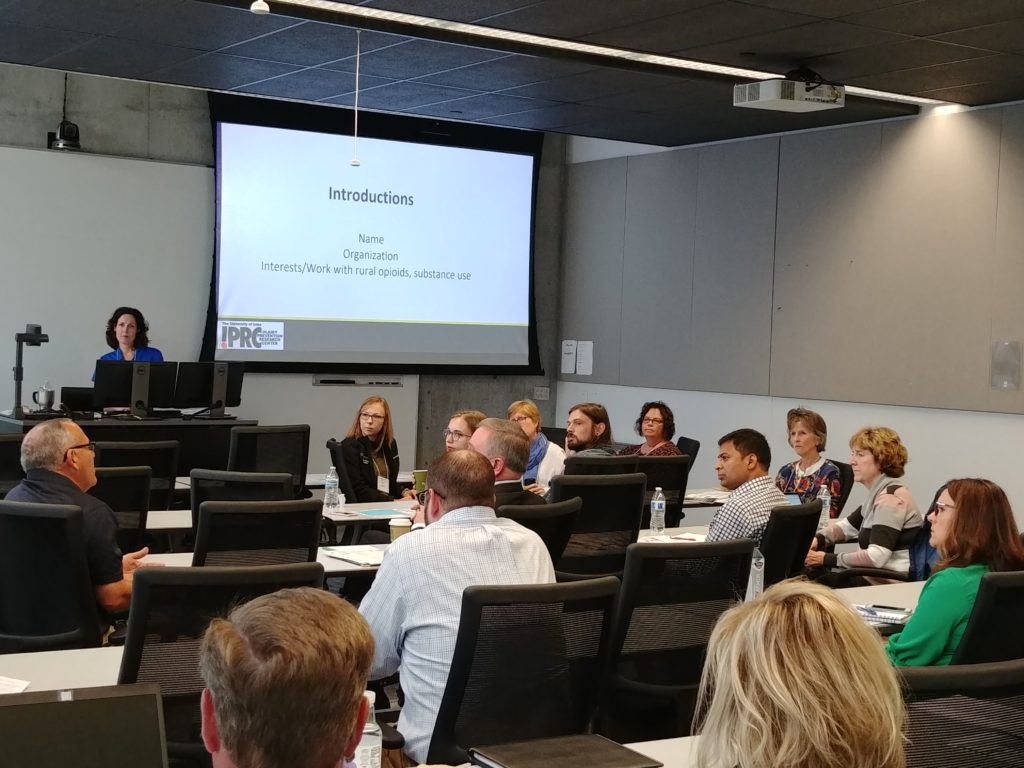 This report builds upon a previous successful UI IPRC project funded by a grant from the National Center for Injury Prevention and Control at the Centers for Disease Control and Prevention (CDC). In 2017, the UI IPRC gathered Iowa stakeholders to identify policy and program priorities to address prescription opioid concerns in the state.  The five stakeholder recommendations were highlighted in a 2017 report and presented to a state legislative committee tasked to evaluate the opioid issue in Iowa and make recommendations to Iowa Governor Kim Reynolds.
In May 2018, Governor Reynolds signed the "Opioid Bill" (HF 2377) that mandated prescriber use of the Prescription Monitoring Program, strengthened prescriber education requirements on prescribing for chronic pain, and included a Good Samaritan Law.
Opioid-related overdose death totals in Iowa remain lower than the national average, and overdose deaths in the state decreased from 206 deaths in 2017 to 137 deaths in 2018. However, death rates involving prescription opioids, heroin, and synthetic narcotics such as fentanyl all increased between 2014 and 2017.
Other news coverage:
Iowa Public Radio: How to get ahead of the opioid epidemic in Iowa.
KCRG TV: State, local stakeholders discuss recommendations for reducing opioid overdoses in Iowa
Injury UI research center reports five recommendations to address overdoses in Iowa
IPRC report identifies five priorities for addressing overdoses
Published February 28, 2020