Many organizations across Iowa work to reduce falls among older adults and promote healthy aging. How they engage and work together can ultimately impact effectiveness of programs and prevention of falls, a leading cause of death and injury among older adults in the U.S.
The UI Injury Prevention Research Center (UI IPRC) conducted a social network survey in two Iowa communities to see how organizations involved in falls prevention and serving Eastern Iowa were collaborating with each other – finding that fire departments were key players in this network. Other key organizations included Area Agencies on Aging, the University of Iowa Hospitals & Clinics, and the Iowa Department of Public Health.
Sato Ashida, UI IPRC evaluator and Associate Professor in the UI Department of Community and Behavioral Health said, "Fire departments were identified as playing key roles in falls prevention which was very interesting because they are not traditionally seen as partners in falls prevention by community-based organizations."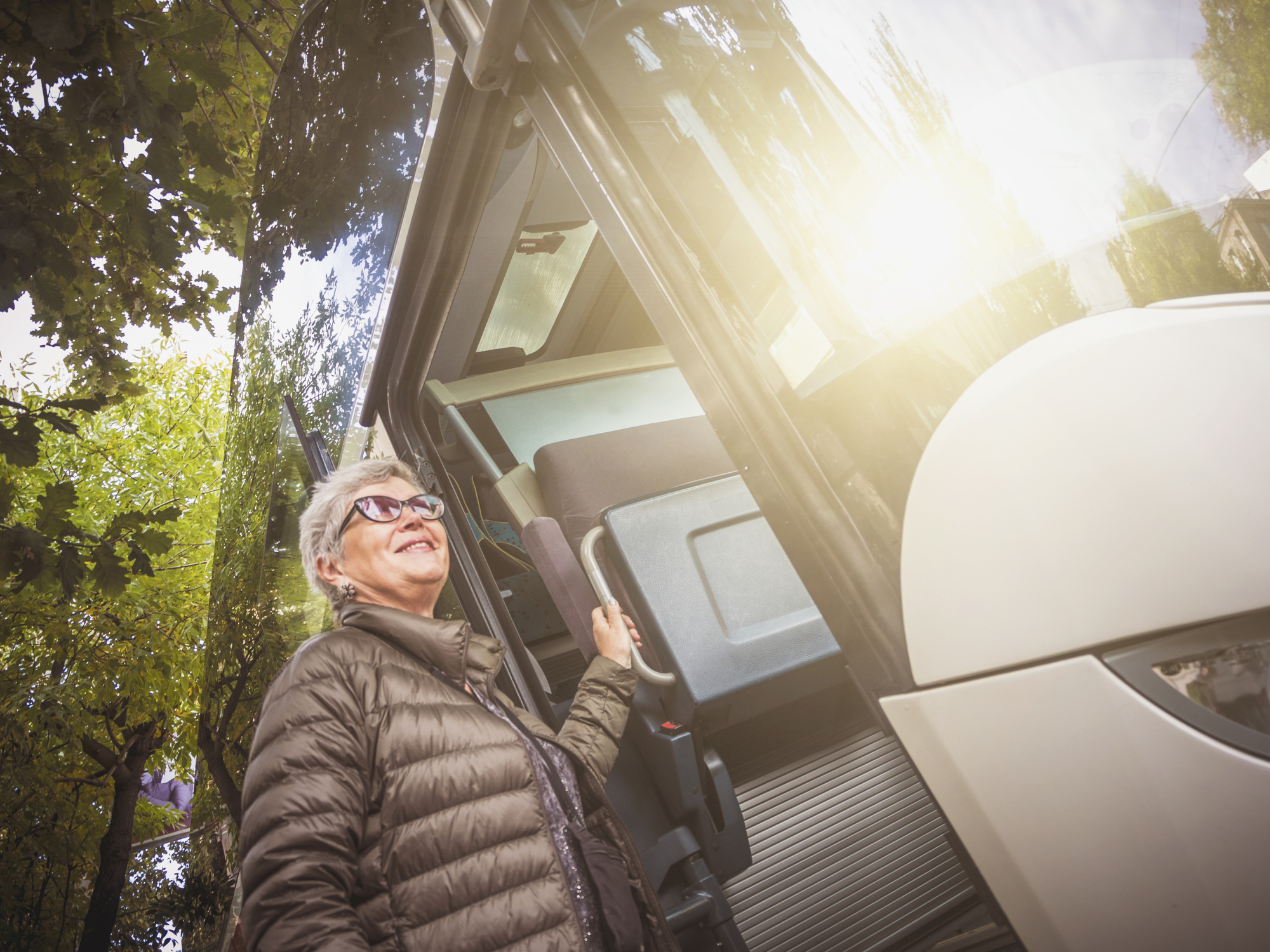 What this study showed, Ashida said, was the UI IPRC's RW-Plus project helped fire departments move into this central position in these networks, playing a very active role in communities around older adult falls prevention. These efforts go beyond being on the front lines and assisting older adults who have fallen at home.
Fire departments are also sharing and receiving falls prevention resources and information within the network, which includes religious organizations, residential facilities, social services, and healthcare centers.
The Remembering WhenTM Partners Linking yoU to Services (RW-PLUS) is an infrastructure to refer older adults to falls prevention programs that work, such as exercise classes that improve balance. The RW-PLUS project, led by UI IPRC Director Carri Casteel and Ashida, was developed with input by stakeholders serving older adults.
The referral infrastructure was piloted in Burlington and Cedar Rapids (the Iowa communities in the social network survey) and is now available as a new toolkit for communities who want to do the same intervention.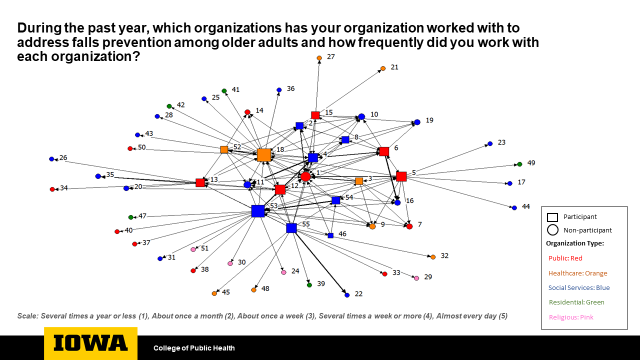 The referral component is an expansion of Remembering WhenTM (RW), a falls and fire safety educational program delivered to adults aged 65 and older by trusted community fire service personnel through group presentations and/or in-home visits.  This program, developed by the National Fire Protection Agency and the CDC, was previously evaluated by the UI IPRC.
Ashida said, "We found that older adults became very motivated to engage in additional falls prevention efforts after receiving this one-time RW program with the fire department, but they also voiced a lot of barriers to participating in additional evidenced based falls prevention programs."
Barriers to participation in such programs include access, affordability, and lack of transportation or social support from peers, family member or caregivers.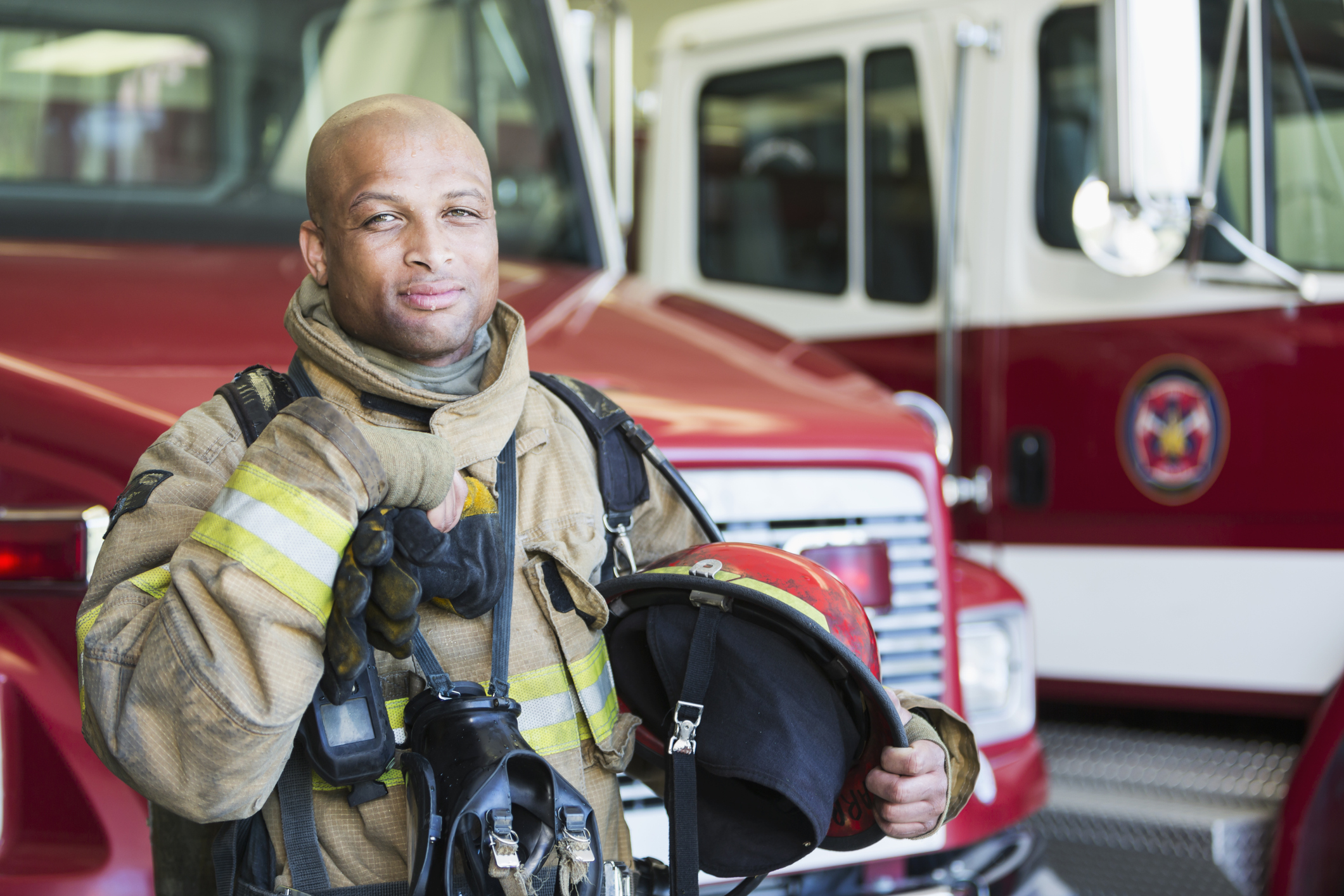 Therefore, Ashida said, the research team developed RW-PLUS to work with community organizations and set up referral systems so organizations can reach out and support older adults to get connected to falls prevention programs in their communities.
Another benefit of the social network survey following the RW-PLUS project, Ashida said, is it identified organizations that serve as "bridges" to other organizations less active in or further removed from the network.
"We were able to identify key stakeholders in these networks who we really want to start collaborating with or who we want to continue collaborating with because of their central positions in those network systems," she said.
See our toolkit: Establishing a community-engaged network to refer older adults to falls prevention programming
See our blog post: Older adult falls: Q & A with Firefighter Julie Popelka
Older adult falls prevention during COVID-19
Published January 11, 2022