Falls are a leading cause of death and injury among older adults in the U.S. When firefighters assist with an older adult fall in a home or check on an older adult, they are often on the front lines of older adult falls prevention.
This is why Julie Popelka, a firefighter and public education specialist for the Cedar Rapids (IA) Fire Department, is championing the effort to get fire service personnel to connect older adults to resources in their community to prevent falling.
Popelka partners with the University of Iowa Remembering WhenTM Partners Linking yoU to Services (RW-PLUS) research team led by UI IPRC Associate Director Carri Casteel and UI Associate Professor Sato Ashida. With the help of a stakeholder advisory board of organizations serving older adults, RW-PLUS is developing an infrastructure to refer older adults to falls prevention programming, such as exercise classes that improve balance. RW-PLUS is currently being piloted in Burlington and Cedar Rapids, Iowa.
The referral component is an expansion of Remembering WhenTM , a falls and fire safety educational program delivered to adults age 65 and older by trusted community fire service personnel through group presentations and/or in-home visits.  Popelka was trained by the National Fire Protection Association to deliver the Remembering WhenTM program to older adults in the Cedar Rapids community. To date, over 550 older adults in Cedar Rapids have benefited from this program.
Here, Popelka talks more about the role of firefighters in older adult falls prevention.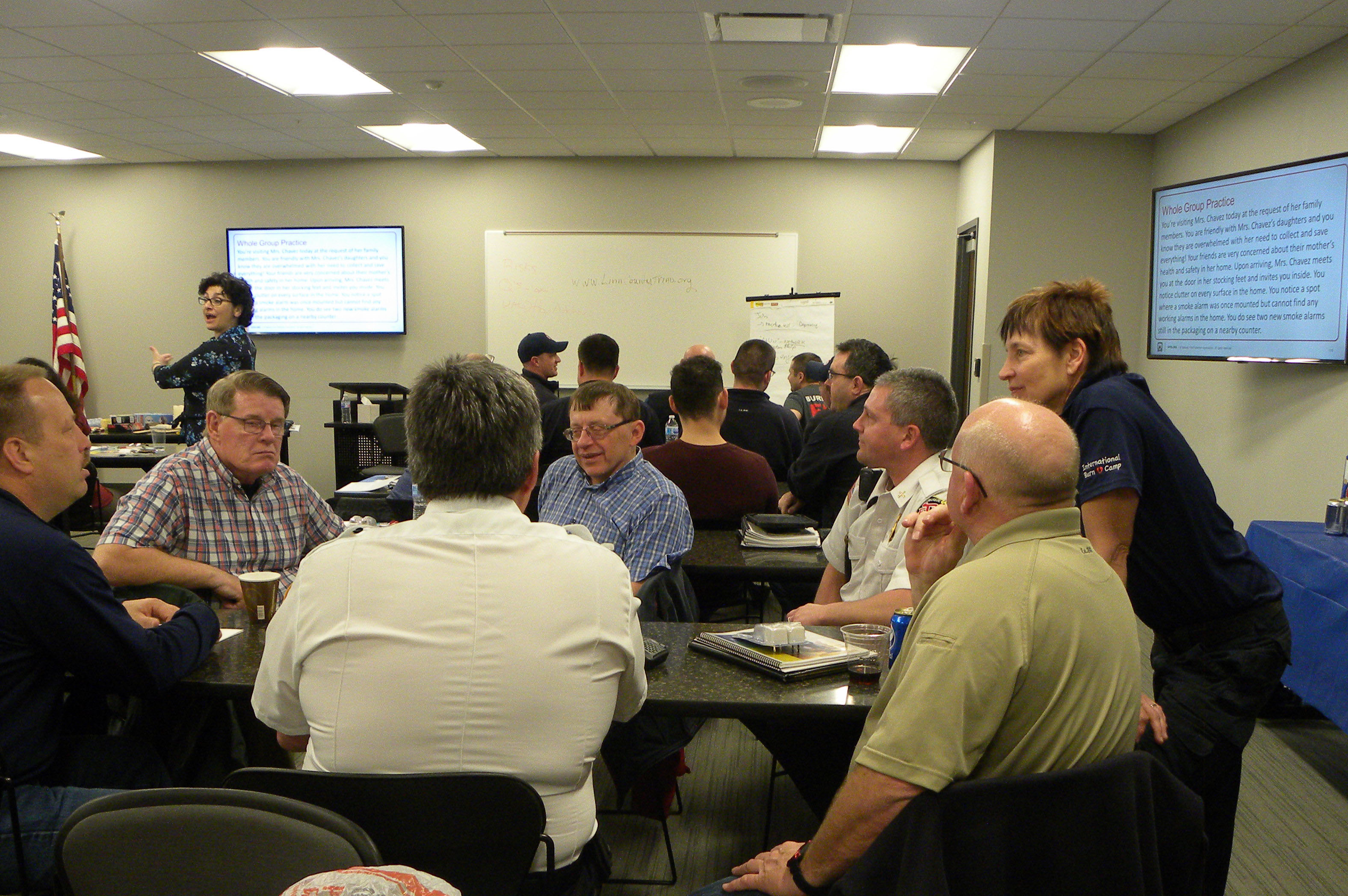 How are older adult falls a challenge for fire departments?  How often are they responding to falls?
Falls are a major challenge because many adults do not seek assistance until they have a major fall. Surprisingly, nearly 23% of our calls are called good intent calls [false alarm emergency calls], of which many are fall assists. We may just be helping someone up after a fall and this does not include those falls that were traumatic. This is where we hope to make the most impact on this population. Educating them and assisting them in finding a fall prevention program.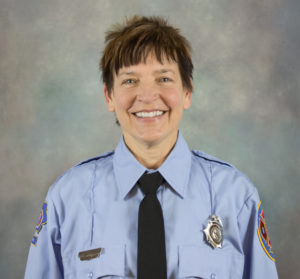 What are you and your fire department doing to prevent falls in older adults?
As a department, crew members or captains will refer older adults who either have fallen or appear to need some assistance to our public education department.  This department then calls and sets up an appointment with the older adults to do a home safety inspection which includes giving them some educational material on preventing falls and pointing out potential fall issues in the home.
How do you see the role of fire departments in reducing falls among older adult populations?
We feel this is a very important part of our jobs. Firefighters are well respected in the community.  We are often given the opportunity to come into people's homes and assist them, as well as educate them. We want to get educational material and safety inspections to those most at risk.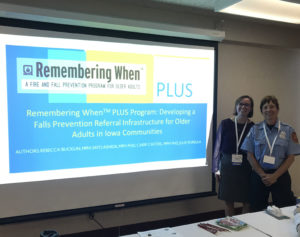 Why is it important for organizations who serve older adults to work together?
I love the fact that we are working with many outstanding programs in our community. Each one can be unique in the people they are assisting. By working together, we reach a more diverse group of our older adult population.
What is the greatest benefit of the RW-PLUS project to your community and to the state of Iowa?
When you feel you are working alone sometimes, it feels like you are not making a difference. This program is so encouraging because you work as a team and it does feel like you can truly help prevent falls in older adults or help with their recovery.
Published October 14, 2019