On April 13th over 30 people gathered in Des Moines to identify priorities to address the growing opioid overdose crisis in Iowa.
The meeting was sponsored by the Injury Prevention Research Center (UI IPRC) and was part of a larger national project funded by the Centers for Disease Control and Prevention (CDC) to make recommendations about preventing such overdoses.
The stakeholders identified a list of needs in Iowa like increased access to treatment for opioid addiction, more training for using Iowa's Prescription Monitoring Program (PMP), and a coordinated statewide approach to the crisis, among many others. The identified priorities will be published in a report we will share with Iowa policy makers and disseminate to other leaders across the state.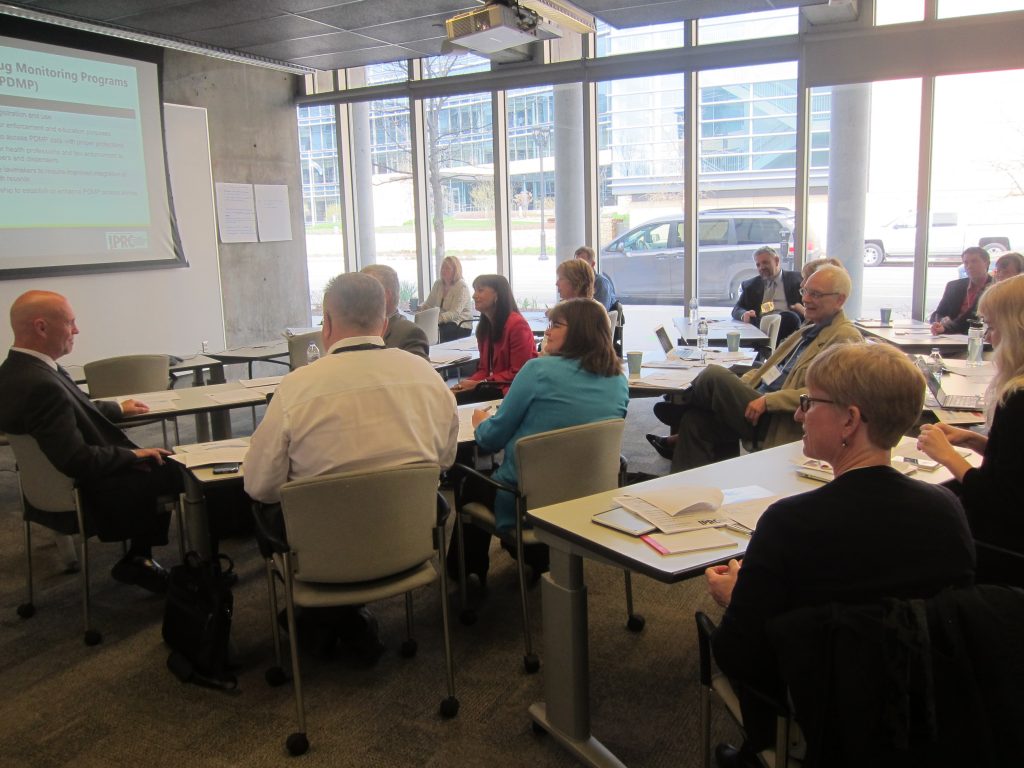 IPRC Associate Director Carri Casteel led the meeting to discuss recommendations developed by the John Hopkins Center for Injury Research (JHCIRP) and based on evidenced-based strategies for reducing the opioid epidemic in several areas: prescription monitoring programs, prescribing guidelines, pharmacy benefit managers, overdose education/ Naloxone distribution, addiction treatment, and community-based prevention. One goal of the meeting was to review these strategies and compare them to what is happening in Iowa.
"It was an opportunity for those working in fields affected by opioids to take an inventory of our successes and to identify gaps specific to Iowa that need to be addressed to move forward on this issue," Casteel said.
Those participating in the meeting represented law enforcement, psychiatry, emergency medicine, public health, nursing, non-profit/advocacy, poison control, treatment, pharmacy, insurance, drug control policy, and more. Representatives Chuck Isenhart (D- Dubuque) and David Jacoby (D-Johnson) also attended the meeting, as well as representatives from Senator Ernst's, Senator Grassley's and Congressman Young's offices.
The UI IPRC is one of four injury centers in the U.S. that is taking part in this project, creating an information sharing network among the centers.  Other participating centers are located in Maryland (JHCIRP), West Virginia and Michigan.
See our handout Prescription opioid & heroin overdoses in Iowa: A growing crisis
See our handout Coach, parent & youth athlete prescription opioid information sheet
Published 5/2017