Center Expert Research Teams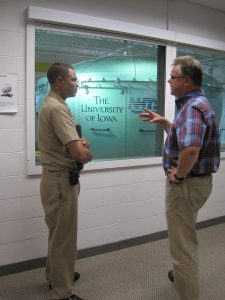 The UI IPRC has a long history of interdisciplinary, collaborative, and innovative research, as well as teaching, and outreach. One way we organize around a large number of collaborators is through Center Expert Research Teams.
The goals of the teams are to:
Bring experts in the field together to identify high priority research activities
Develop curricula to train students and professionals in the expert team area
Identify opportunities for leveraged funding and collaborative projects
Provide expertise for state stakeholders and policymakers
Bring stakeholders and decision-makers together
Some activities:
Partner Network Symposiums bring together national, state and community partners to discuss priority activities to reduce the burden of injuries in a specific area of injury.
Ideas Labs are collaborative meetings that support research team building and project development.
Our current Center Expert Research Teams are: