Ann Marie McCarthy, a professor in the UI College of Nursing, has been providing her expertise on injury prevention for over a decade as a member of the UI Injury Prevention Research Center Executive Committee. Her efforts have helped our center expand injury prevention research around improving emergency care in rural hospitals, identifying factors related to nurse fatigue, and addressing safety in nursing homes.
As a pediatric nurse practitioner and psychologist, McCarthy studies interventions to help kids cope with painful medical procedures and is involved with studies carried out in schools involving medication management, pediatric diabetes, and bullying prevention. She has linked researchers to school nurses who are in a unique position to identify kids with trauma at school and connect them to the services they need.
Here, she offers her thoughts on the role of nurses in injury prevention, the mental health challenges of nurses during COVID-19, and what motivates her every day.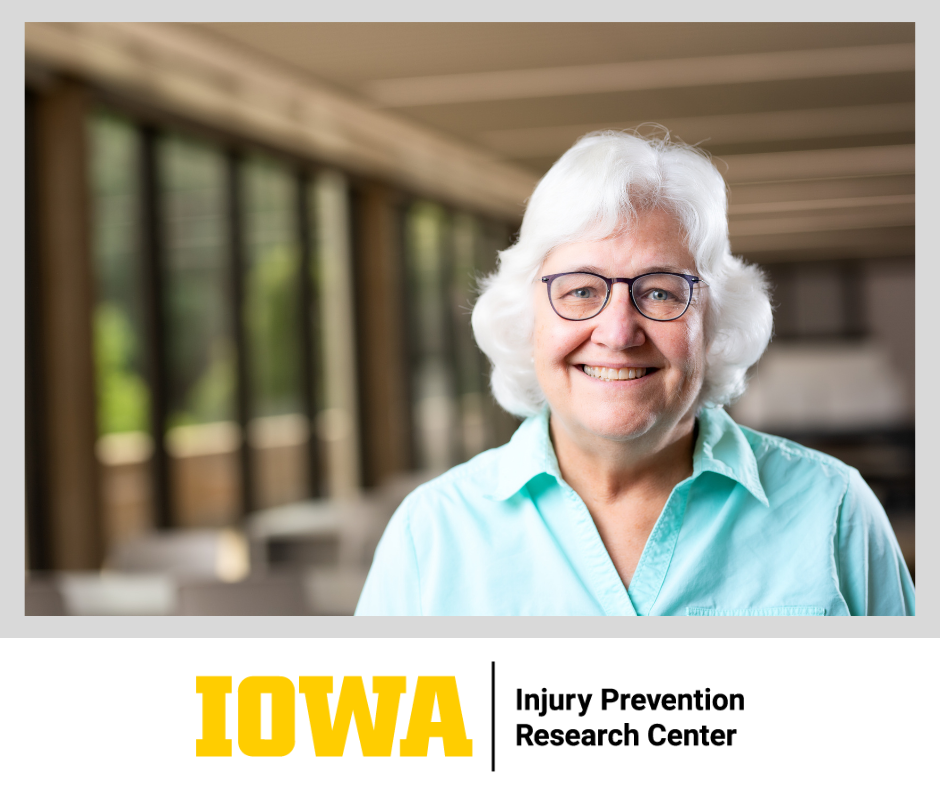 Nurses are front-line workers of the COVID-19 pandemic. What is an example of how nurses are also front-line workers for injuries? 
A key component of nursing is to keep those we care for safe, and that includes preventing potential injuries.  For example, hospital-based nurses are extremely aware of the potential for falls in hospitals by many of those they care for and include fall prevention strategies in their care plans.
How can school nurses play a role in injury & violence prevention and what are the opportunities with this?
School nurses provide a wide range of care for children in schools.  Health promotion and disease prevention is a critical component of the care they provide.  For example, they monitor provision of immunizations to prevent diseases, work with colleagues to maintain safe playgrounds and an overall  safe school environment and are the first responders for any injuries that occur in the school.  An example of a current research project by a team of nurse researchers and colleagues is one that is addressing the safe administration of medications in schools to prevent possible medication errors.
What is one way the COVID-19 pandemic is affecting the mental health of nurses and nursing students?
I primarily teach graduate nursing students.  These students are often caring for their families while also working part-time and attending graduate school.  This is always a stressful experience, but with COVID-19 it is amplified.  Students have shared with me their increased stress and anxiety as they are asked to work additional shifts and float to units they have never worked in before.  I'm hearing the same thing from other nursing leaders across the country.  I'm also hearing their concerns with short staffing as nurses leave the workforce at increased rates.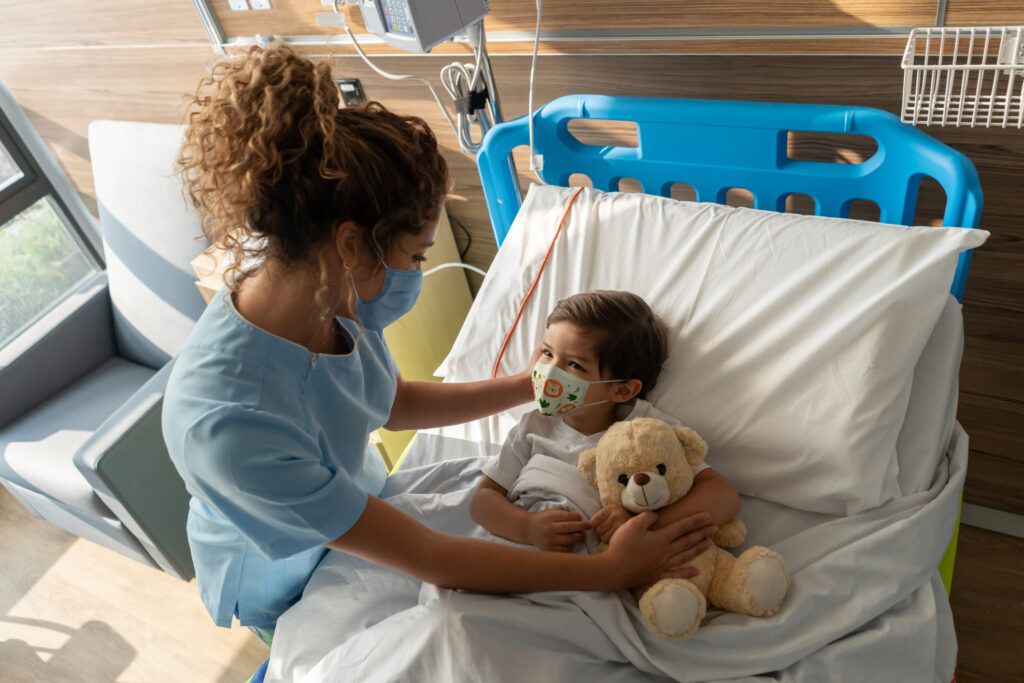 You were recently selected to serve on the national advisory council of the Council for the Advancement of Nursing Science. Why is it important for nurses to be leaders in research?
Nurse scientists often carry out research in areas that other researchers are not working on such as symptom management. And they often focus on bringing that research directly to the patient, through studies that implement an evidenced-based intervention or program.   Unfortunately, many researchers, as well as the public, are not aware that nurses are actively involved in research. One of the goals of the Council is to make nursing research more visible.
We are thankful for your longstanding expertise on the UI Injury Prevention Center Executive Committee. What is something you have gotten out of this experience?
I strongly believe in team science.  It is exciting for me to hear the work that others are doing in this area from across the UI campus and to identify how their research might involve nurses.  An example of this is in falls prevention, where we were able to link College of Public Health faculty with College of Nursing faculty with similar interests.
What motivates you every day?
Helping others. As a pediatric nurse and then a pediatric nurse practitioner, I began my career caring for children and their families.  As an educator, I continue to help others through mentoring students and junior faculty.
Published November 30, 2021