The COVID-19 pandemic that swept across the globe in 2020 is still with us today in 2021. As we look towards 2022, we see a world not only being impacted by the coronavirus, but also injury & violence prevention (IVP) issues that will remain well beyond the current COVID-19 crisis – increases in interpersonal violence, drug overdoses, suicide and more.
According to a new Safe States Alliance report, "COVID-19 is negatively impacting all areas of IVP capacity at a time when unintended injury & violence are surging."
These IVP issues are preventable. This message was elevated throughout the country on November 18, 2021 during the second annual National Injury Prevention Day. Advocates organized to "shine a green light" on injury prevention through outreach activities, social media campaigns, and state/city proclamations (including a proclamation signed by Iowa's Governor). Trauma hospitals, buildings, and bridges around the nation lighted up green – including (for the first time!) the University of Iowa College of Public Health where our center lives.
As the year closes, we are especially thankful to our dedicated colleagues and partners throughout Iowa and around the world who are making our communities safer and saving lives.
Here, we look back at some of our center's highlights over the past year, including our 30th anniversary!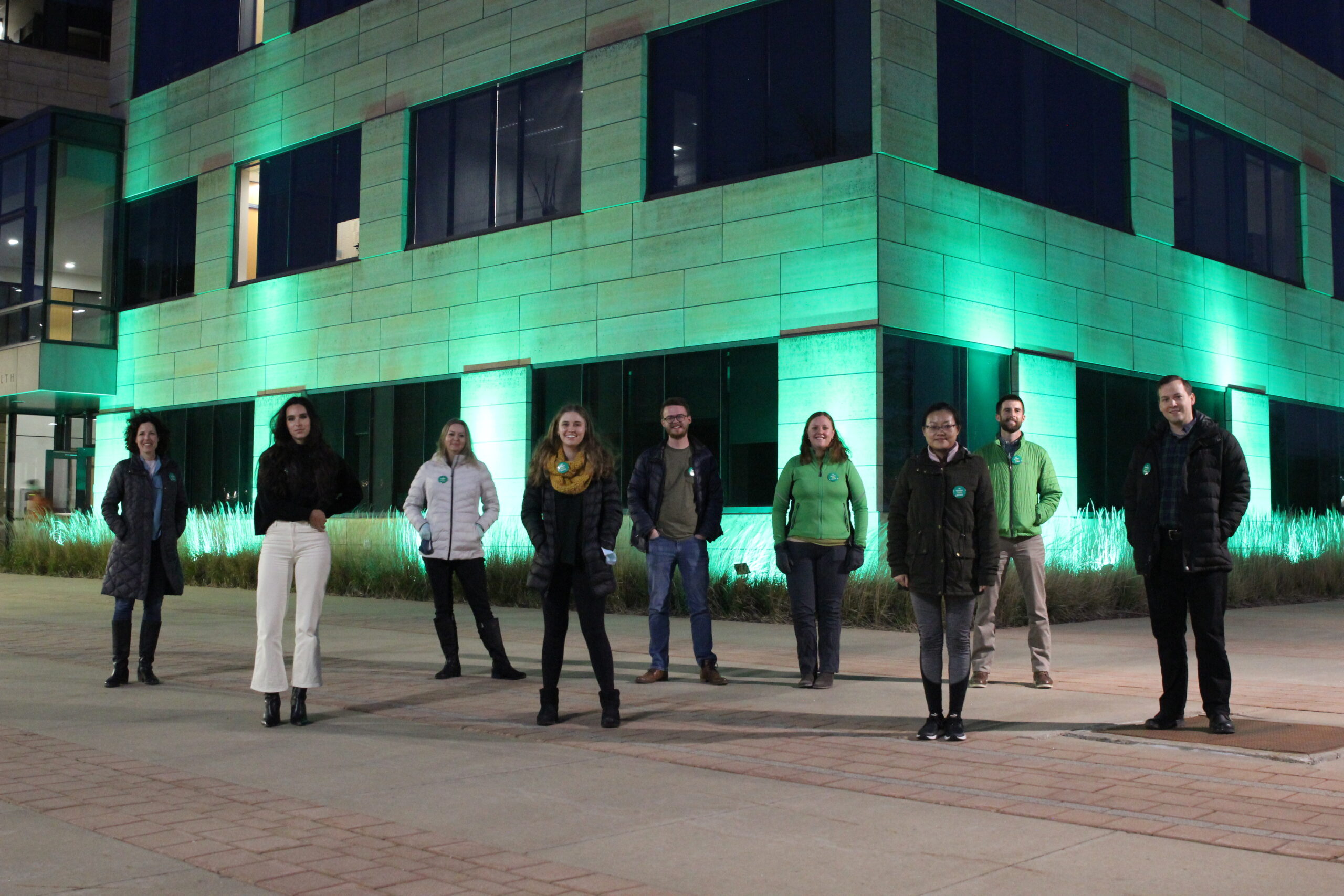 We created two online resource hubs for researchers & practitioners, one addressing injury & violence issues during the COVID-19 pandemic and another focusing on rural injuries & violence.
We published a commentary and a compendium of secondary data sources to explore COVID-19's impact on interpersonal violence (IPV) and injury that can track real-time and long-term trends in firearm ownership, firearm injuries, IVP injuries, and suicide/self-harm.
We developed and disseminated a toolkit for community organizations interested in developing an infrastructure to actively refer older adults to evidence-based falls prevention programs in their communities.
We collaborated with transportation safety researchers across campus for an "ideas lab" to advance UI collaboration on transportation-related research and training especially around sustainability and equity.
We taught over 600 students in our injury classes and sent a PhD student in Health Management and Policy to the National Center for Injury Prevention & Control at the CDC for an internship addressing missing and murdered indigenous women and girls.
We collaborated with local, state, and national partners for National Injury Prevention Day and published a podcast on injury prevention and a blog post on preventing rural child injuries.
We held a free virtual webinar to explore research methods to evaluate firearms public health policy that featured firearms research experts from around the country.
We continued our successful pilot grant program, funding projects related to sports injuries in females, child maltreatment, ATV policies, disaster management and projects applying artificial intelligence methods.
We partnered with researchers, trauma surgeons, and fire personnel to develop and disseminate new research that found significant increases in fireworks-related injuries in Iowa after the Iowa Legislature legalized the sale of fireworks.
We published 12 blog posts highlighting topics such as youth suicide, ACEs, overdoses, and child pedestrian injuries.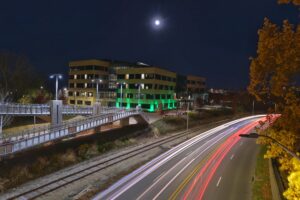 UI IPRC in the news (examples):
Pedestrian deaths rates are higher for most minorities
Traffic deaths increased during the pandemic. The toll fell more heavily on Black residents, report shows.
Report: Fireworks injuries have significantly increased since legalization
Study: fading memories make childhood trauma research a challenge
Iowa Public Radio: Losing years doing time: Incarceration exposure and accelerated biological aging among African American adults
UI IPRC publications (examples):
Community engagement in the development and implementation of a rural road safety campaign: Steps and lessons learned
Losing years doing time: Incarceration exposure and accelerated biological aging among African American adults
Medication management and deprescribing in assisted living facilities
Balancing safety on the road with risk from COVID-19: A content analysis of policy adaptations by Divisions of Motor Vehicles
Characteristics and circumstances associated with work-related suicides from the National Violent Death Reporting System, 2013-2017
Gun Violence Prevention: A Public Health Approach (chapter: Data sources for firearms research and information)
What's next in 2022?  Some examples:
We will:
Hold an "ideas lab" to develop and promote interdisciplinary research and practice ideas to reduce sexual assault in the military.
Adapt Disaster PrepWise for indigenous populations who are disproportionately affected by disaster-related injuries and are under-resourced for disaster preparedness and recovery.
Conduct interviews with high schools throughout Iowa to identify their process for students returning to learn and returning to play after a concussion.
We wish everyone a safe and healthy new year!
Published December 16, 2020