Playgrounds are essential gathering spaces for children and families to play and exercise but have potential hazards. Hot surfaces, lack of fencing near roads, and strangulation risks – like sweatshirt hoodies getting caught on equipment– can turn an outing or school day into an emergency room visit or a lifelong tragedy.
For over two decades Dr. Heather Olsen, Professor at the University of Northern Iowa and Project PI for the National Program for Playground Safety (NPPS), has studied interventions to help prevent playground injuries. In 2000, she first worked on a study by NPPS which generated a publicly available safety report card to help the public check the safety of public playgrounds. The study gave U.S. playgrounds a C+ grade.
"Tragically there are too many stories. I spoke with a father whose 9-year-old daughter is paralyzed from the neck down because the swing chain snapped when the child was well over 12 feet in the air," she said.  "Each injury is devastating and emotionally hard especially when there was good chance it could have been prevented."
Olsen has led research initiatives on playground safety including a national study to test the safety of different playground surfacing materials for the U.S. Consumer Product Safety Commission. She has developed playground safety training modules that have been disseminated to 50 states and 15 countries. Her publications and advocacy work have included creating developmentally appropriate and inclusive outdoor environments and playground infrastructure improvement.
Here, she talks about common playground injuries, the effect of global warming on surfaces, and how to keep kids safe on playgrounds.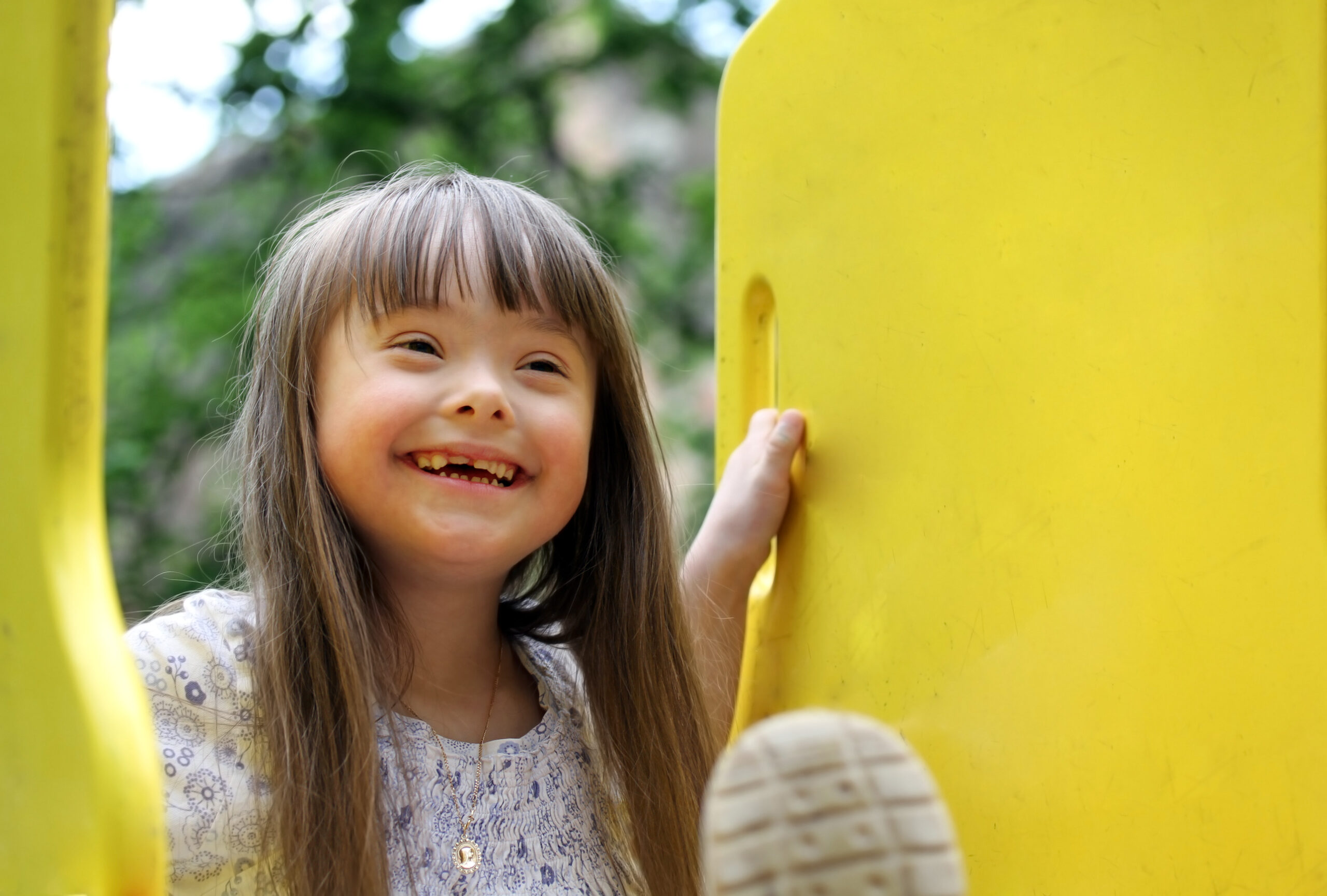 What types of injuries are most common on playgrounds?
Unfortunately, more than 200,000 children require emergency room treatment each year from playground injuries which is equivalent to more than 500 children per day.  Emergency room injury surveillance data from 2001-2013 indicates that more than 21,000 children were treated in emergency departments for playground-related traumatic brain injuries.  Falls account for approximately three quarters of all playground injuries and 88% of upper extremity playground injuries (like arms and neck) are attributed to falls. Tragically, eight children die each year from playground-related injuries.
Even though there have been efforts since 1981 to prevent playground injuries (through voluntary guidelines), serious injuries continue and remain a public health concern. NPPS's framework for playground safety (called S.A.F.E. TM) addresses supervision, appropriate environments, fall surfacing, and equipment maintenance.
Why are playgrounds and safe outdoor spaces important?
Playgrounds are a central hub for child's play, fun for families, enjoyment with friends, and places for public agencies to come together.  These places serve an increasing need in our society for public health especially with the recent call for action to address childhood obesity, mental health, and unintentional fall injury rates (i.e., from using playground equipment that is not age appropriate).  Studies show American children are less active and less fit than they were even five years ago, probably due to sedentary lifestyles. This worsened during the pandemic.
Playgrounds are in nearly every school district, early childcare program, Head Start program, youth-serving programs, and communities across Iowa, the U.S. and abroad yet have remained one of the leading causes of unintentional injuries to children.
How does climate change/global warming affect playground safety?
Children's playgrounds often lack adequate protection from sun exposure. Playgrounds often present some of the highest surface temperatures within an urban area, amplifying heat extremes. Most playgrounds lack adequate shade.
Recent research has shown contemporary playground materials (such as artificial surfacing material and metal slides), along with peak sun and temperature periods, can expose children to dangerous equipment and surface temperatures. These conditions put them at risk for heat illness and/or are not comfortable for playing outdoors. We need to adapt playgrounds for children to maintain healthy lifestyles outdoors in a warming world.
How can parents and communities help keep kids safe on playgrounds?
They can do five things: 1) Supervise children during play; 2) Remove potential entanglement hazards (i.e., remove bike helmets and strings from children's clothing); 3) Check the temperature of the equipment and surfacing materials before children play; 4) Have children wear shoes and use sunscreen; and 5) Use playground equipment that is right for your child's ability and age.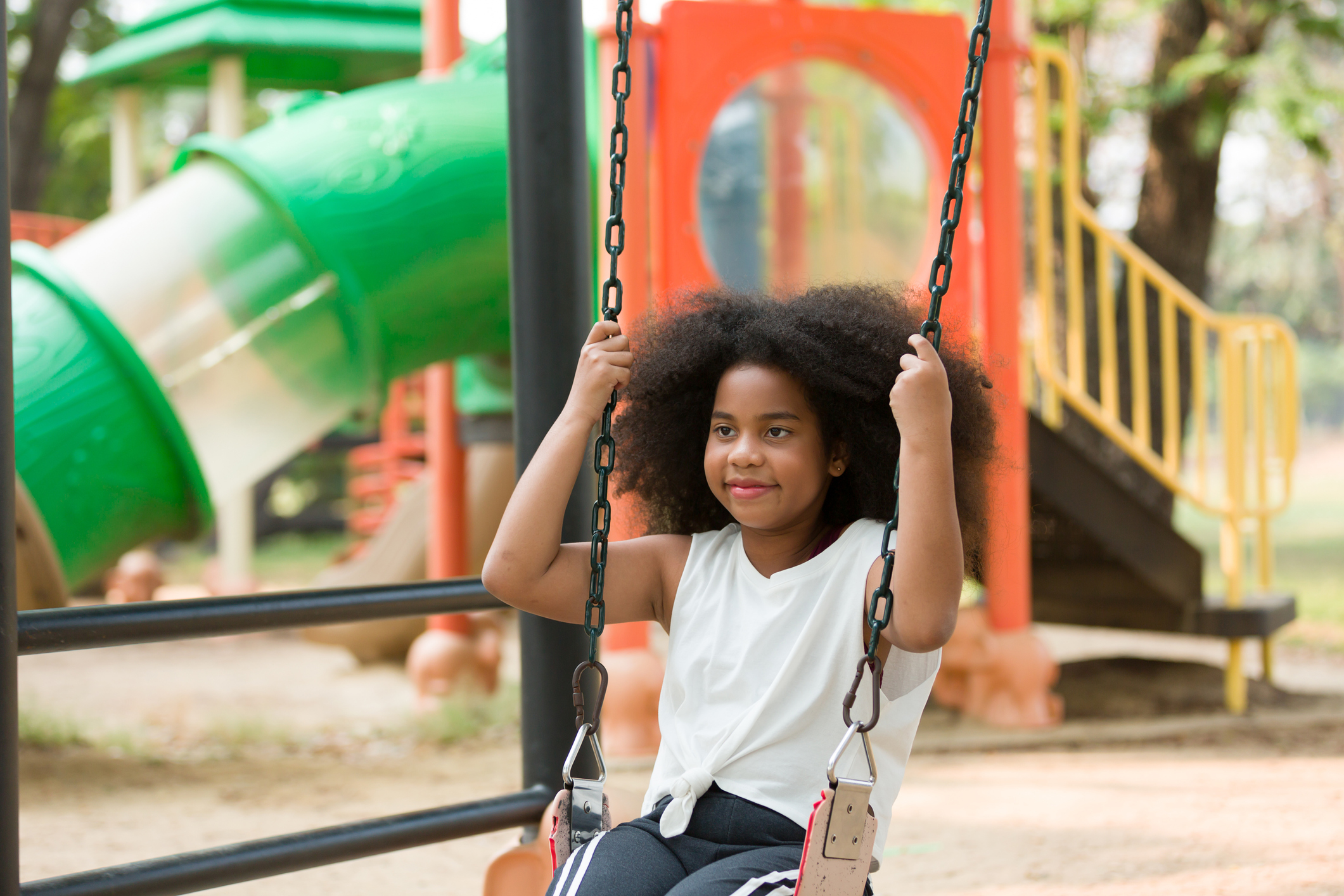 Why are advocacy and partnerships important to increase playground safety and safe outdoor play spaces?
Advocacy, awareness, and partnerships are essential for the future.  Playgrounds are something we all take for granted.  Partnerships are important today because research has informed us child playground injury rates continue to be stagnant.  A systematic approach in Iowa and beyond is needed to gather best practices and research evidence to increase safe physical, emotional, social, and intellectual child development at playgrounds.
Published April 27, 2022
Additional resources:
Thermally comfortable playgrounds: A review of the literature and survey of experts
Age-dependent differences in playground slide-related injury mechanisms among young children
Playground slide-related injuries in preschool children: increased risk of lower extremity injuries when riding on laps