Prescription Opioids & Substance Use Disorder
Please click below to learn more about our some of our prescription opioids & substance use disorder projects.
Implementation of an Opioid Medication Care Plan to Reduce Fall Injuries Among Rural Older Adults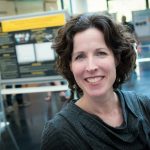 PI: Carri Casteel
University of Iowa College of Public Health
Department of Occupational & Environmental Health
Interventions targeting deprescribing of prescription opioids and other fall-risk increasing drugs can reduce falls and fall-related injuries. However, reaching high-risk older adults, including those living in rural communities, with falls prevention programs can be challenging. The long-term goal of the proposed study is to develop a sustainable program for healthcare systems to reduce fatal and nonfatal falls among high-risk older adults living independently in their communities. The objective of the proposed study is to examine how a medication care plan, grounded in established medication deprescribing and tapering frameworks, can be implemented in primary care clinics to reduce prescription opioid use among older adults living in rural Iowa communities. Aim 1: Examine implementation of a clinic-based, individualized opioid medication care plan for patient adherence to opioid deprescribing recommendations. Aim 2: Identify patient factors associated with patient adherence to opioid medication deprescribing recommendations. Aim 3: Describe the acceptability, usability and relevance of an opioid medication care plan among healthcare system administrators, providers (health coach, pharmacists, prescribers) and patients.
Opioid Treatment and Work-Related Injuries in Iowa
PI: Jon Davis
University of Iowa College of Public Health
Department of Epidemiology
Funding source: Healthier Workforce Center of the Midwest
Overdose Data to Action
PI: Lisa Roth
University of Iowa College of Public Health
Department of Occupational & Environmental Health
The Overdose Data to Action (OD2A) Grant is a four-year cooperative agreement funded by the Centers for Disease Control and Prevention. This grant focuses on the complex and changing nature of the drug overdose epidemic as well as highlights the need for an interdisciplinary, comprehensive, and cohesive public health approach. ​The​ Iowa Department of Public Health subcontracts with the IPRC to conduct the grant's surveillance and data collection which helps drive prevention efforts to reduce overdose morbidity and mortality from licit and illicit drugs.
Funding source: CDC
OTHER ACTIVITIES: The UI IPRC has worked with a network of CDC-funded injury centers to address the opioid epidemic, has evaluated the effectiveness of Iowa's Prescription Monitoring Program in modifying opioid pain reliever prescribing practices, and has examined how medical conditions and corresponding prescribing patterns are related to future opioid abuse and overdose among those who receive opioid prescriptions.  Read more about UI IPRC's opioid work.
Read our blog post: New report: 5 recommendations to reduce overdose deaths in Iowa
Read our blog post: U.S. injury centers fight opioid epidemic.
Read our blog post: Overdoses during COVID-19
Report: The Prescription Opioid Crisis: Policy and Program Recommendations to Reduce Opioid Overdose and Deaths in Iowa