This past summer we received big news: the Centers for Disease Control and Prevention (CDC) awarded a $4.2 million grant over five years to the UI Injury Prevention Research Center (UI IPRC) to continue to address critical issues in injury and violence – including adverse childhood experiences, opioid overdoses, sexual violence and roadway safety.
Being refunded helps us keep doing the hard work of making the world safer. We are grateful for our many partners and colleagues who help make it all happen.
Here are some of our other highlights in 2019.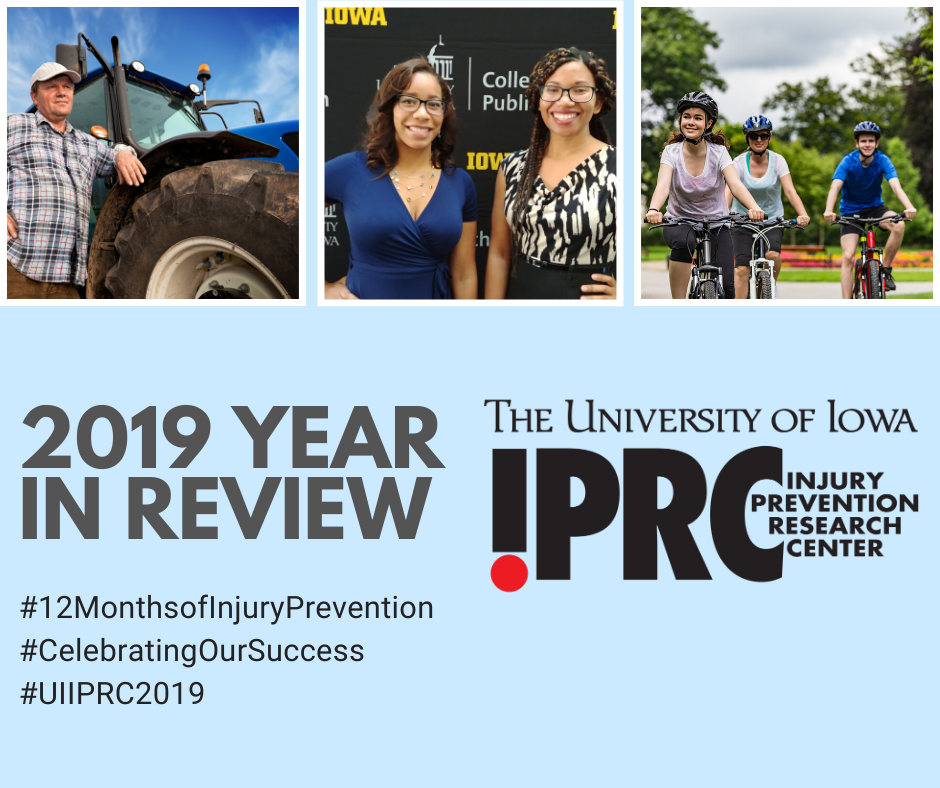 We launched a community campaign to promote safer driving around farm equipment in Iowa.
We gathered stakeholders across Iowa to identify priorities to address rural opioid overdose concerns in the state.
We finalized Traumatic Brain Injury (TBI) registries in six hospitals across the countries of Moldova, Georgia, and Armenia as part of the NIH-funded INITIATE project.
We partnered with the Iowa Department of Public Health to release the latest Suicide in Iowa report using the Iowa Violent Death Reporting System that gives the deeper contexts of violent deaths.
We increased student learning by offering new internship, experiential learning, and MPH practicum opportunities.
We marked 30 years of child passenger safety data from the annual Iowa Child Passenger Safety Study funded by the Governor's Traffic Safety Bureau (GTSB) and conducted by UI IPRC since 1996.
We piloted a referral infrastructure that has fire fighters connecting older adults to falls prevention programming in Burlington and Cedar Rapids, Iowa.
We celebrated 25 years of our Pilot Grant Program which has leveraged $22 million in research funding since 1993.
We educated legislative staff on rural disparities in traumatic injuries at a congressional briefing in Washington, D.C.
We graduated PhD student Kayla Faust who used a new desktop tractor simulator to study how older age may increase the risk of crashes while operating farm equipment.
We partnered with the UI School of Journalism and Mass Communication and the Iowa Harm Reduction Coalition to help empower those struggling with substance use disorder to tell their stories through digital storytelling.
We shared 12 stories on our growing injury blog at uiiprc.org
UI IPRC in the news: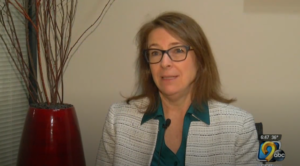 Parents' bike safety messages to kids aren't hitting home, university researchers find
Proposed bill aims to reduce rural suicides
Iowa City addresses safety of children biking on the road
Researchers and bike groups agree; more rider education needed
Iowa study finds parents unsure how to handle cyberbullying
UI researcher prepares area seniors for disaster
University of Iowa researchers say many farming-related injuries are underreported
Newsweek: Michigan boy, 12, set on fire by friend for social media challenge- suffers second degree burns
What's next in 2020? Some examples:
We will launch a new strategic plan to guide us into the future.
We will hold our second summer injury course at the Cluj School of Public Health in Romania for students from several countries including those from the UI College of Public Health.
We will participate in the first injury & violence symposium in the Republic of Georgia.
Our new CDC-funded projects underway are:
Childhood Stressors & Cardiovascular Disease Risk in Adulthood: A Longitudinal Investigation
Implementation of a Medication Action Plan for Opioids and Other Fall-Risk Increasing Drugs among Older Adults Residing in Assisted Living Facilities
Translation of an Evidence-Based Teen Dating Violence Prevention Program into Rural Community-Based Prevention Networks
Impact of State Driver Licensing Policies on Older Driver Crash Involvement Rates
We wish everyone a happy and safe new year!
Published December 17, 2019